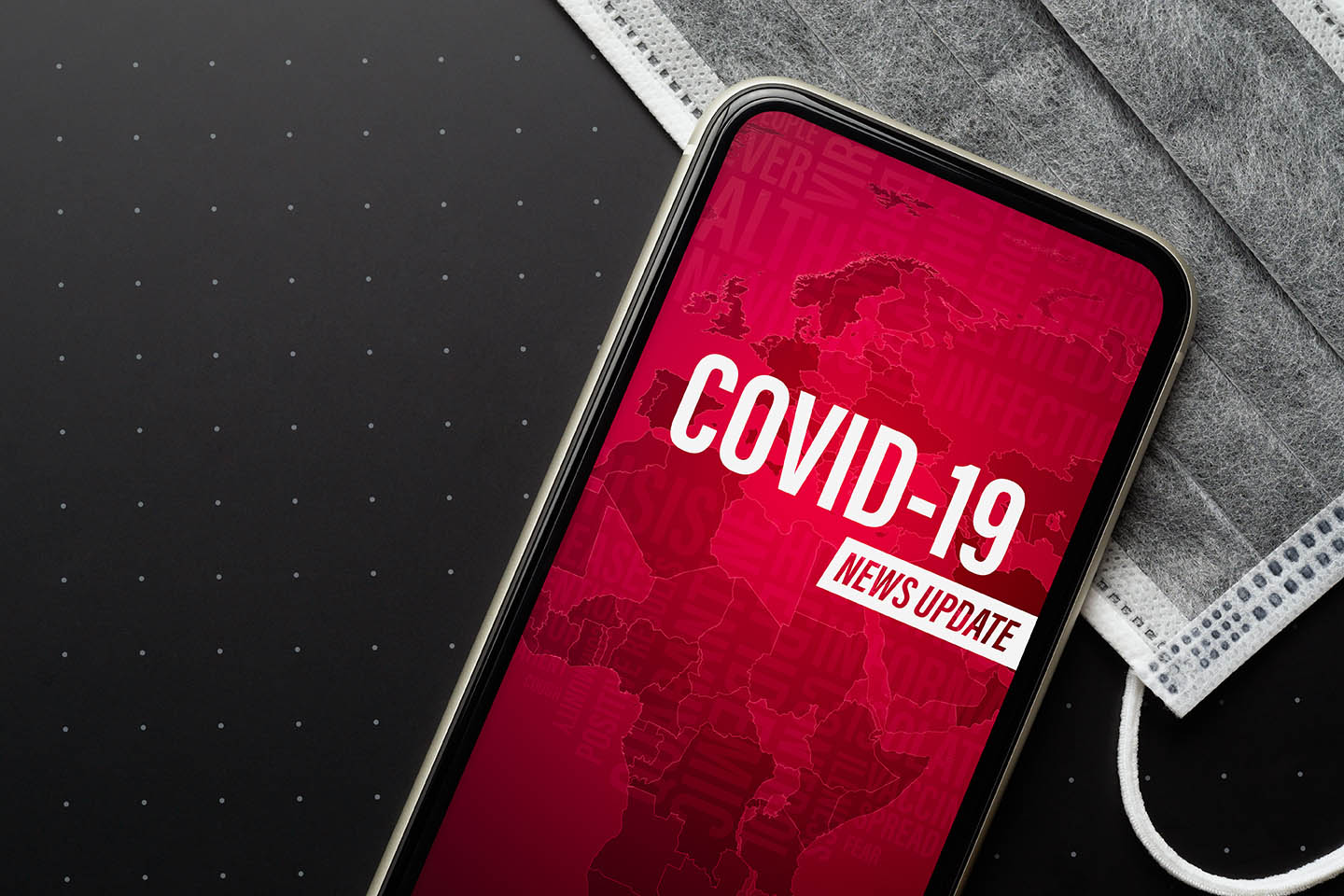 COVID-19 Update 27th June 2021
Events Research Programme: Phase I Findings
The Government has published the first Findings from the Events research programme. The key observations  are:
The variation of transmission risk factors within a venue matters as well as the differences in risk between types of venue. Outdoor spaces are generally lower risk than indoor spaces. However, all venues are different and may have indoor spaces such as toilets, food/drink concessions and corridors which can pose higher risks.
Large unstructured gatherings indoors where there is significant mixing of people in close proximity typically pose a higher risk.
The ERP pilots demonstrated how risk mitigation measures could be put in place to reduce and manage the risks identified for events, building on previous SAGE-EMG's conclusions.
Compliance with requirements to wear a face covering and socially distance was mostly high, with lower compliance observed in higher risk areas, exacerbating overall transmission risk without sufficient mitigations in place.
Pre-event lateral flow testing, questionnaire-based screening and consent to link event booking and test result data, as conditions of admittance to events, were accepted by audiences for most types of events and helped public health teams to respond to any potential outbreaks.
It is challenging to generate robust, generalisable evidence of the transmission risk associated with particular events. Phase I pilots were necessarily limited in scale, and took place during a period of low prevalence of the virus. Further, they were insufficient in scale, scope and study designs to generate any direct evidence based on transmission data. Therefore, evidence on case numbers should be treated with caution.
What is particularly interesting in the report is Table 3: Testing rates and test results for Phase I pilots.
This table shows that of the 10 test events, there were 4 at which no one was found to have tested positive as a result of catching coronavirus at or after the event. In total, of the 51,319 people who attended the events and took part in the research, only 17 were thought to have been infected either at the event itself or afterwards before they were tested – which suggests that the safety measures put in place for these events were largely very effective.
Based on findings from Phase I of the ERP, the Government will now update existing guidance, including organised events guidance  designed to help event organisers and local authorities in England ensure that events are able to go ahead as safely as possible. The guidance will be applicable to any organised event or gathering of any size, both indoors and outdoors.
https://www.gov.uk/government/publications/events-research-programme-phase-i-findings/events-research-programme-phase-i-findings
And here's the associated Press Release
https://www.gov.uk/government/news/government-publishes-events-research-programme-report
Third Round of Culture Recovery Fund
DCMS has announced the third round of the Cultural Recovery Fund. The £300m round is the third and final tranche of the £2 billion Culture Recovery Fund  and will provide further support for cultural, heritage and creative businesses as they reopen and get back up to full capacity. Almost £220 million will be available for both new organisations who are at imminent risk of failure and existing recipients of CRF grants. This announcement also includes an extra £35 million for The Heritage Stimulus Fund and the £20 million Cultural Asset Fund, which will support the National Heritage Memorial Fund's (NHMF) COVID-19 Response Fund.
Applications for this funding will open shortly
https://www.gov.uk/government/news/third-round-of-culture-recovery-fund-to-secure-future-of-thousands-of-organisations
SEISS – Fifth Grant
HMRC has published a policy document outlining the fifth SEISS grant, which will cover the period from May 2021 to September 2021. Applications for this grant will open from late July 2021 and
To be eligible, you must have traded in the tax years:
2019 to 2020 and submitted your tax return on or before 2 March 2021
2020 to 2021
And you must either:
Be currently trading but are impacted by reduced demand due to coronavirus
Have been trading but are temporarily unable to do so due to coronavirus
The amount of the fifth grant will be determined by how much your turnover has been reduced in the year April 2020 to April 2021.
If your turnover has been reduced 30% or more, you will receive 80% of 3 months' average trading profits to a maximum of £7,500
If your turnover has been reduced by less than 30%, you will receive 30% of 3 months' average trading profits to a maximum of £2,850
Further guidance on this will be published shortly
https://www.gov.uk/government/publications/self-employment-income-support-scheme-fifth-grant/self-employment-income-support-scheme-fifth-grant
Social Impacts of Coronavirus
ONS has published another report on it's ongoing research into the social impacts of Coronavirus. Some of the key points from this research are:
The proportion of adults reporting meeting up with other indoors (44%) or outdoors (60%) have trended down over the past couple of weeks
Around 1 in 12 adults felt life would never return to normal; this is the highest this proportion has been since October 2020.
The percentage of people staying home and not going out except for essential reasons has dropped to 11% – the lowest level this year
The percentage of people travelling to work at least part of the time continues to rise slowly and is now at 64% – which will benefit for inner city hospitality businesses.
https://www.ons.gov.uk/peoplepopulationandcommunity/healthandsocialcare/healthandwellbeing/bulletins/coronavirusandthesocialimpactsongreatbritain/25june2021
Testing Before Travel To England
The guidance on what countries people need to undertake a Covid test before travel to England has been amended with the addition of Myanmar from 4am on 5 July 2021
https://www.gov.uk/guidance/coronavirus-covid-19-testing-for-people-travelling-to-england
Outcome of Welsh Review
The Welsh First Minister formally announced the results of the three week review of the regulations and confirm that the current restrictions in place will be maintained until at least the next regulatory review which will take place by 15 July.
https://gov.wales/written-statement-review-health-protection-coronavirus-restriction-no5-wales-regulations-2020-8
R Number and Growth Rate
As usual, we have this week's R Number and Growth Rate figures for England. These are, respectively, 1.2 to 1.4 and +3% to +5%. Which are pretty much unchanged from the figures over the last two weeks.