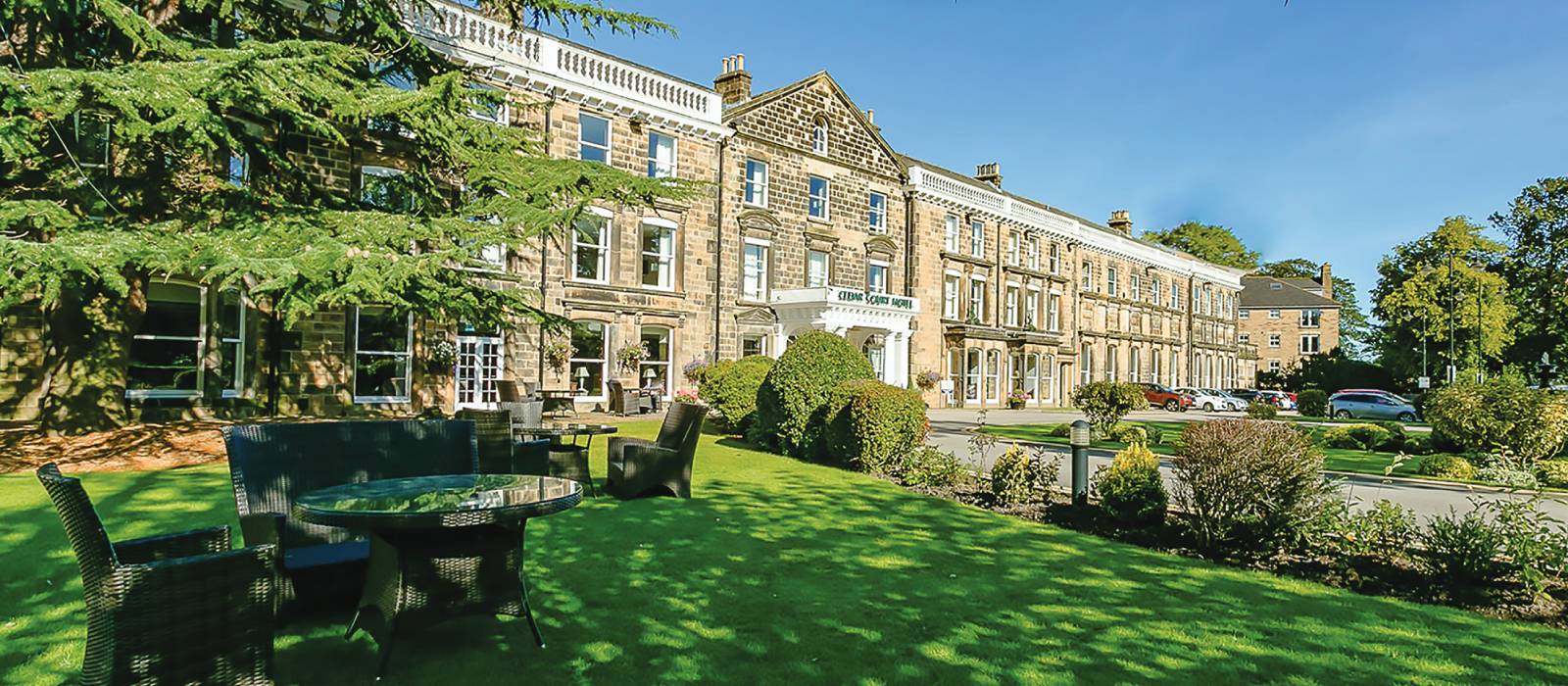 AGTO Showcase Weekend 2023 – Postponed
Unfortunately, the Showcase Weekend has been postponed with further details to follow.
2023 Showcase Weekend & AGM at Cedar Court Hotel, Harrogate
February 3rd – February 5th, 2023
Dear Member
After a hiatus of 2 years, we are back!
I am delighted to let you know about the amazing venue for the 2023 AGTO Showcase weekend & AGM, we are going to the Cedar Court Hotel, Harrogate, and what a treat we have in store for everyone.
Located in the heart of historic Harrogate, the Cedar Court Hotel Harrogate offers exceptional accommodation overlooking 200 acres of the pristine Stray parkland.
The property is a historical site in its own right, dating back to 1671 and sitting on the location of the town's first-ever hotel; the Harrogate hotel offers guests modern facilities and superfast Wi-Fi. Also, it is also only a quick stroll away from some of the must-visit attractions in the city centre. These include the famous Bettys Tea Room, unique Moorish-style Turkish Baths and Harrogate Theatre.
The Showcase weekend is the opportunity to meet up with old friends and to make new friends and contacts, mixing with quality GTOs and Associates over the weekend, it is an event in the AGTO calendar not to be missed.
In association with Cedar Court Hotels and Destination Harrogate we have put together an exciting itinerary of fam trips that will give you the opportunity to "taste" some of the attractions within the area.
As usual the invaluable Associate Showcase is held on the Saturday morning giving GTOs the opportunity to meet established members and new ones for inspiration for their trips and outings, followed by getting out and about with Destination Harrogate. The evening provides another opportunity to enjoy each others' company with a drinks reception followed by our fabulous Gala Dinner and entertainment.
Sunday is the "serious" business of the AGM followed by a GTO only fam trip, courtesy of Cedar Court Hotels.
The full itinerary for our fabulous AGTO Showcase Weekend & AGM is over the page. So make sure you don't miss this great event and complete the attached booking form and return to the AGTO office to secure your place asap.
Travelling to the Hotel is simple with Harrogate Train Station being a ten-minute walk away or a very short taxi ride from the rank outside the station.
The AGTO Showcase Weekend & AGM is a wonderful opportunity, and one of the top benefits of AGTO membership, not only to find new inspiration for your groups, but also to meet with other GTOs and suppliers in a relaxed and unhurried environment. The Showcase Weekend is an event you shouldn't miss.
I'm really looking forward to welcoming you to the 2023 AGTO Showcase Weekend & AGM and chatting with you in Harrogate next February. See you there!