Fantastic Showcase Weekend at Ettington Chase, Stratford-Upon-Avon
21st -23rd February 2020
Over 115 delegates got together for the 2020 AGTO Showcase Weekend and what a great time was had by all.
Proceedings started with the welcome session on the Friday with Wendy Hartley-Scarff, CEO welcoming everyone to the event, this was followed by a very informative interesting presentation from Helen Peters, CEO of Shakespeare's England.
The delightful Debbie Marshall, MD of Silver Travel Advisors then proceeded to tell us about the vagrancies of the older 50s traveller, vastly entertaining and I think we all learnt something event if it was only the existence of "Smart Pants"!
"Bondage or Bonding" was the subject for Stuart Render, a very difficult slot after the laughter of Debbie's Speech.
The Formal welcome completed, we gathered that evening for drinks, kindly sponsored by Cruise & Maritime followed by the networking dinner.
The highlight of the evening was the venue announcement for the AGTO Showcase Weekend 2021. For our 30th anniversary we are launching something completely different, and we are going cruising!
6th-8th January 2021 – Liverpool to Southampton – Black Watch – W2101 – Adults only (18+)
Our thanks go to Ellie & Zoe of Fred.Olsen and Joan Hanks, AGTO Director for putting this great trip together for AGTO members. Call Fred.Olsen on 01473 742424 quoting GRP0138 and cruise code W2101.
For more details, click here.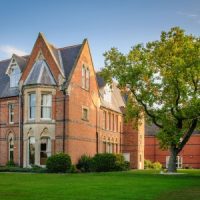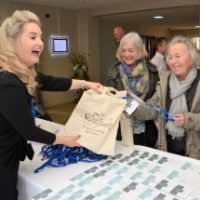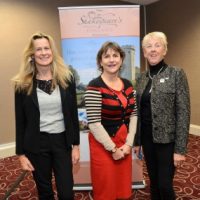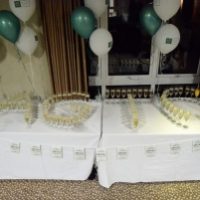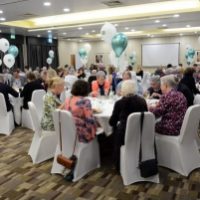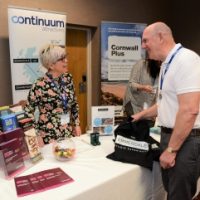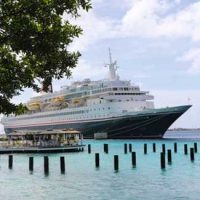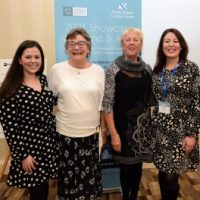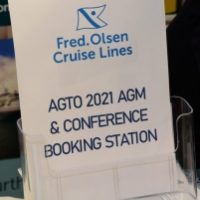 Saturday morning saw a record number of Associates exhibiting at the showcase giving our GTOs the opportunity to mix, mingle and gain new contacts and inspiration for their future trips.
Delegates then enjoyed their choice of FAM trip seeing more of the beautiful historic venues and countryside of Stratford Upon Avon and its' surroundings.
FAM Trip A – Conquerors & Waterways
FAM Trip B – Heritage Greats
FAM Trip C – Castles & Costumes
Our thanks have to go to Helen Peters and her team from Shakespeare's England for some amazing trips. Being a part of the group travel industry there will always be some unforeseen problem to contend with and Helen's team did admirably when the cruise on the River Avon was cancelled due to Health & Safety issues with the height of the water on the Avon. Job well done team.
Saturday night saw an amazing Gala Dinner with a 1920s, Peaky Blinders theme, following Welcome Drinks and gin tasting with Shakespeares Gin, the evening was kindly sponsored by made.
Everyone was encouraged to wear the 1920s themed outfits with a prize for the best dressed, this was won my Matthew Coulter from Historic Royal Palaces.  We were entertained by the Silk Street 4 acoustic jazz band and the Flapper Dancers, followed by a guest DJ who kept the dance floor full until late.
Sunday morning saw the gathering of the Branches in various meetings prior to the AGTO 2020 AGM, attended by delegates.
Everything went without a hitch and the GTOs then departed on their final FAM trip to Compton Verney and Lord Leycester Hospital.
Overall a really great weekend enjoyed by everyone, further details and photo album, courtesy of Stuart Render, click here
Additional excellent photos of Kennilworth Castle and Costume Store, one of the FAM trips, from our member Tony Wright click here 
Thank you to Stuart & Tony for their photos.