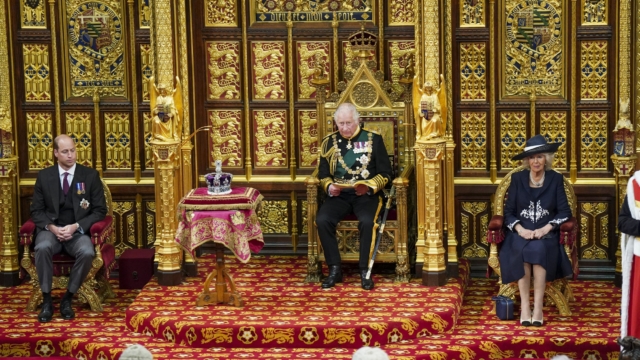 Attached a copy of the lobby pack that supports the Queen's speech.
Here are some of the Bills that were announced in the Queen's Speech that will be of interest to tourism businesses. It should also be noted that there were a number of omissions from the Queens speech including an overhaul of the planning system, the animal welfare bill including travel-related measures and housing reform including provisions related to second homes.
This includes:
Establishing a new requirements framework which requires those in control of certain public locations and venues to consider the threat from terrorism and implement appropriate and proportionate mitigation measures.
This includes:
Creating new powers to strengthen the ability to amend, repeal or replace the large amounts of retained EU law by reducing the need to always use primary legislation to do so.
Removing the supremacy of retained EU law as it still applies in the UK.
Clarifying the status of retained EU law in UK domestic law to reflect the fact that much of it became law without going through full democratic scrutiny in the UK
Parliament.
This includes
Shortening the business rates revaluation cycle from five to three years from 2023.
Improving the valuation accuracy and timeliness in a shorter revaluation cycle through new duties on ratepayers, with measures to support compliance.
Creating a power for the Valuation Office Agency to provide ratepayers with information on the calculation of their rateable value.
Tightening appeals against rates on the basis of changing circumstances – building on our recent legislation and £1.5 billion pandemic support fund by
future-proofing business rates against further shocks.
Introducing new 12-month rates relief on increases to rateable value arising from improvements made to a property, and a new 100 per cent rates relief for low carbon heat networks that are assessed as separate entities for business rates.
This includes
Creating Great British Railways, which will deliver a better experience for passengers and freight customers with more punctual and reliable services.
Enabling the installation of more electric vehicle charge points throughout the UK as part of the transition away from new petrol and diesel car and van sales by 2030 and building public confidence to switch to zero emission vehicles.
Levelling Up and Regeneration Bill
This includes:
Unlocking new powers for local authorities to bring empty premises back into use and instigate rental auctions of vacant commercial properties in town centres and on high streets.
Ensuring everyone can continue to benefit from al fresco dining.
Placing a duty on the Government to set Levelling Up missions and produce an annual report updating the country on delivery of these missions.
Creating a new model of combined authority: the 'County Deal' which will provide local leaders with powers to enhance local accountability, join up services and provide transparent decision making to rejuvenate their communities, increase heir ability to reflect local preferences in arrangements including directly elected leaders' titles.
Draft Digital Markets, Competition and Consumer Bill
This includes
Updating and simplifying regulations for package travel, so more businesses comply with the law, non-flight packages are better protected, and the quality of information and guidance is improved.
Updating consumer law to prohibit commissioning fake reviews, offering to provide fake reviews, or hosting consumer reviews without taking reasonable steps to ensure reviews are genuine.