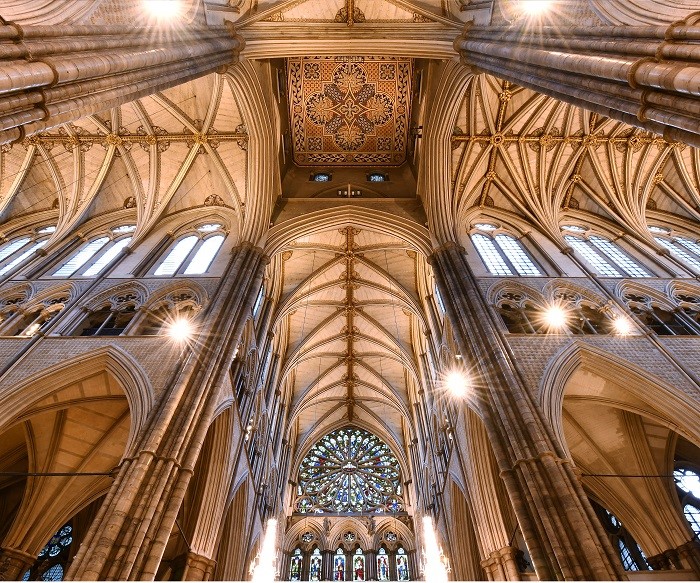 July at Westminster Abbey
Our summer season continues in July and we have more exciting news to share with you.
From the ever popular brass band lunchtime concerts in College Garden, to the return of Luna Cinema screenings in July and a very exciting Summer Fete in Dean's Yard!
Read on to find out more about further events and everything else happening at Westminster Abbey in the month ahead.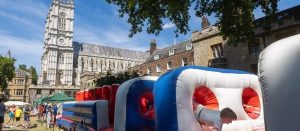 Summer Fete
Location: Dean's Yard
Date: Saturday 8th July
Time: 11:00am – 3:30pm
Tickets: FREE
Join us for a host of family events and activities.
The annual Choir School summer fete will take place in Dean's Yard and all the family are welcome. There is no need to book a ticket in advance, just arrive and have fun.
The Dean of Westminster, The Very Reverend Dr David Hoyle will give a welcome address at 11:30am.
Events and activities
• Family fun
• Food and drink
• Competitions
• Music and dancing
Additional information
The fete is free to enter but there may be a charge for certain activities and events.
Toilets are located in the Cloisters.
The fete is in aid of the Westminster Abbey Choir School Music Fund.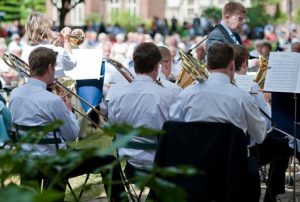 Brass on the Grass: Lunchtime Concerts
Location: College Garden
Date: See below
Time: 12:30pm – 2:00pm
Tickets: FREE
Join us for a series of fantastic free lunchtime concerts throughout summer.
Spend your Wednesday lunchtime enjoying great brass band music in the wonderous College Garden.
Refreshments will be available to purchase, so you don't even need to pack your lunch.
Bands and performance dates
19 July – Cobham Brass Band
26 July – Tilbury Band
2 August – Regent Brass
9 August – Wantage Silver Band
16 August – Chiltern Hills Brass Band
23 August – The Enfield Brass Band
30 August – The Merton Concert Band
Tickets
The concerts are free to attend and you don't need to book tickets.
Donations
Donations to support the concert programme are welcome and can be made on the day.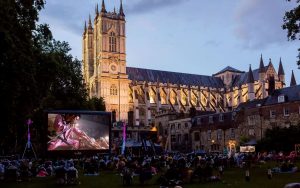 Luna Cinema at Westminster Abbey
Location: Dean's Yard
Date: Tuesday 25th July – Sunday 30th July
Time: Doors open at 7:30pm
Tickets: From £19.50
The Luna Cinema returns to Westminster Abbey in July for its highly popular run of evening open-air screenings in Dean's Yard with the following titles:
• Tuesday 25th July – Roald Dahl's Matilda The Musical (PG)
• Wednesday 26th July – Moulin Rouge! (12A)
• Thursday 27th July – Top Gun: Maverick (12A)
• Friday 28th July – Elvis(12A)
• Saturday 29th July – Harry Potter and the Philosopher's Stone (PG)
• Sunday 30th July – Some Like It Hot (12A)
Doors will open at 7:30pm but the performances will start at 9:00pm.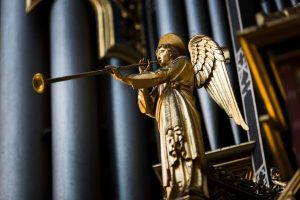 Summer Organ Festival
The Abbey's magnificent five-manual Harrison & Harrison organ takes centre stage as we present a Coronation-inspired Summer Organ Festival from 12th July to 6th August 2023.
Hear Richard Hills, Peter Holder and Matthew Jorysz bring the Coronation organ to life at our Tuesday evening concerts, find out more about the 'king of instruments' and its place in the musical life of the Abbey at our music-themed Late event, and enjoy free Sunday afternoon performances from the rising stars of the organ world at our Young Artist Platform recitals.
Main festival concerts
The main festival concerts take place on Tuesday evenings from 18th July – 1st August. Tickets cost £15 (concessions £12) and will be on sale shortly.
• Tuesday 18th July, 7.00pm – Richard Hills
• Tuesday 25th July, 7.00pm – Matthew Jorysz
• Tuesday 1st August, 7.00pm – Peter Holder
Abbey Late: Music
• Wednesday 12th July, 4.30pm
Join us for a special music-themed Abbey Late and explore the Abbey's rich musical heritage. Find out about the role of its musicians and mighty organ in the great State occasions which take place here, including the recent Coronation of Their Majesties The King and Queen.
Tickets are FREE for Members (£13 adults and £6 for children)
Young Artist Platform
The Young Artist recitals will run from 23rd July – 6th August. Admission is free and you do not need to book in advance.
• Sunday 23rd July, 5.00pm – Efisio Aresu
• Sunday 30th July, 5.00pm – Miriam Reveley
• Sunday 6th August, 5.00pm – Dewi Rees
FIND OUT MORE AND BOOK YOUR TICKETS HERE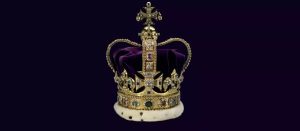 Coronation Exhibition
Location: Chapter House
Date: 11th April – 30th September
Time: Open during the Abbey's visitor opening times
Tickets: Included in the price of admission
Westminster Abbey is the nation's Coronation Church and this new exhibition in the Chapter House will reveal the key elements of the royal ceremony which has taken place at the Abbey for nearly a thousand years.
Featuring historic illustrations and archive photography, this exhibition is for anyone who would like to find out what a coronation is and to understand its ceremonial, regalia and objects.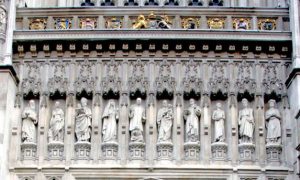 DID YOU KNOW…?
Above the Abbey's Great West Door stand ten statues to modern martyrs – Christians who gave up their lives for their beliefs.
The martyrs are drawn from every continent and many Christian denominations and represent all who have been oppressed or persecuted for their faith. Among them are victims of Nazism, communism and religious prejudice in the 20th century. They are, from left to right:
St Maximilian Kolbe from Poland
Manche Masemola from South Africa
Janani Luwum from Uganda
Grand Duchess Elizabeth from Russia
Dr Martin Luther King Jr, a civil rights leader who was assassinated
St Oscar Romero, Archbishop in El Salvador who was assassinated
Dietrich Bonhoeffer, from Germany, killed by the Nazis in 1945
Esther John from Pakistan
Lucian Tapiedi from Papua New Guinea
Wang Zhiming, a pastor killed during the Chinese Cultural Revolution.
Models for the statues were carefully designed by Tim Crawley (of the firm Rattee & Kett of Cambridge) from records and photographs as exist of each martyr. Under his direction he and three other sculptors carried out the work. The statues, carved from French Richemont limestone, were unveiled on 9th July 1998 by the Archbishop of Canterbury at a service attended by relatives, many church leaders and representatives of different faiths. The Duke of Edinburgh, grand nephew of Grand Duchess Elizabeth, attended with HM Queen Elizabeth II.
READ MORE ABOUT THE ABBEY'S HISTORY HERE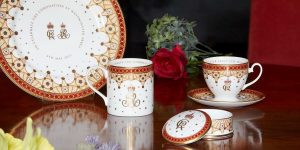 SHOP
This official and exclusive range of English fine bone china has been commissioned by Westminster Abbey Shop to celebrate the Coronation of King Charles III and Queen Camilla at Westminster Abbey on 6th May 2023.
The gold pattern is inspired by the choir screen which separates the nave from the east end of the church, and is beautifully decorated with gilded stars. The core of the screen in Westminster Abbey is of thirteenth-century stonework but in present form was designed by Edward Blore in 1834. The colouring and gilding was carried out by Stephen Dykes Bower in the 1960s.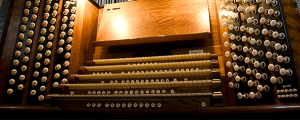 FREE SUNDAY ORGAN RECITALS
Sundays throughout the year
Held on Sundays at 5.00pm, these popular 30-minute recitals are given by visiting and the Abbey's own organists and feature a wide range of music to suit all tastes.
Admission is free, tickets are not required.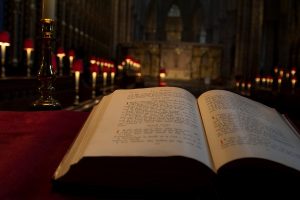 DAILY SERVICES
Westminster Abbey has been a place of worship since the tenth century and we still hold services every day.
Everyone is welcome to worship with us; services are free of charge and most do not require a ticket.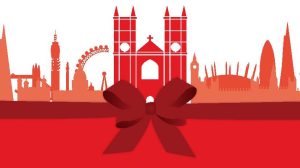 BECOME A MEMBER AND SUPPORT WESTMINSTER ABBEY
It costs over £14 million a year to maintain the Abbey, and we do not receive any funding from the Church, the Crown, or the Government. The drastic reduction to our income caused by the Covid pandemic is putting our priceless heritage at risk.
You can support the work of the Abbey, and preserve over 1,000 years of history, by becoming a member of the Abbey Association. From just £40, membership benefits include free entry to the Abbey and Galleries, exclusive member events and tours and discounts in our shops and the Cellarium Café and Terrace.