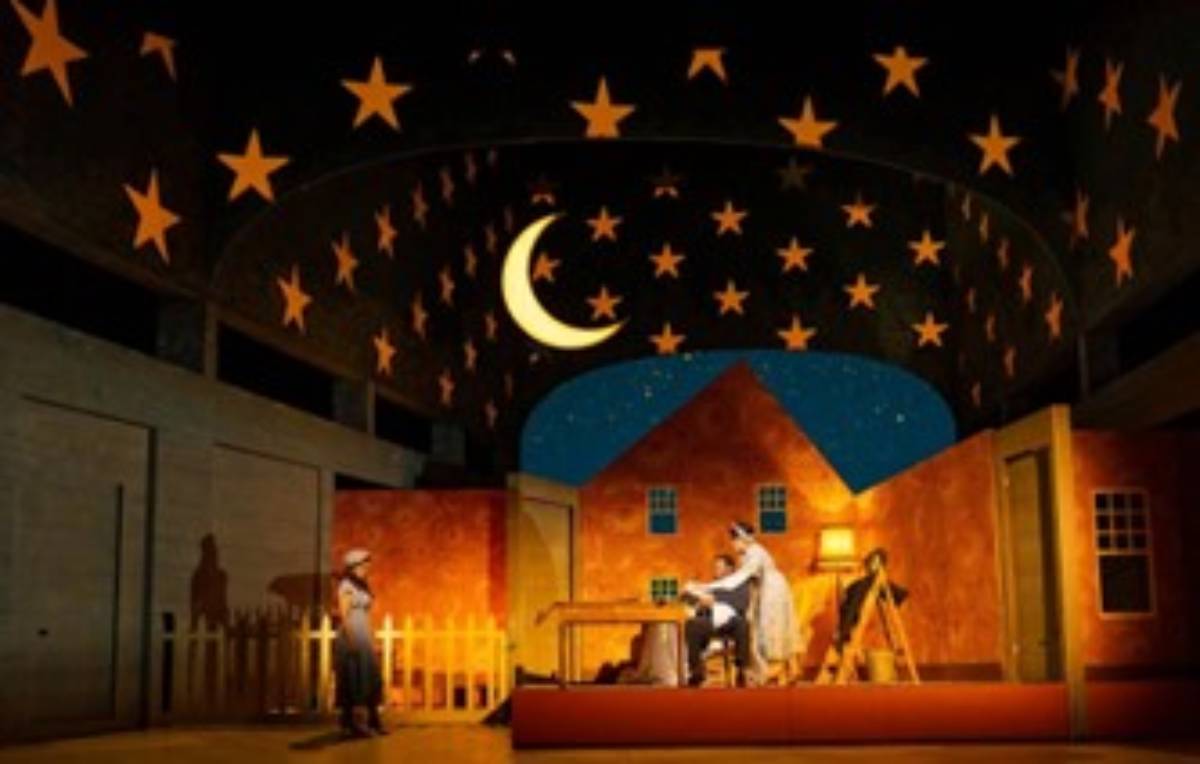 Two shows with music to take you over Christmas!
IT'S A WONDERFUL LIFE
ELF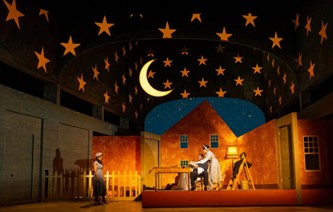 IT'S A WONDERFUL LIFE**** (London Coliseum until 10 December. Box office: 0345 200 7982) is a proper operetta.  Beautifully sung and based on the well-known Frank Capra film, the production at the Coliseum is excellent. Telling the story of George Bailey (here sung by Frederick Ballentine), who is saved from ending his life by a guardian angel (Danielle de Niese) – Clarence in the film becomes Clara in this version – who wants to get wings to be a fully-fledged angel, shows him excerpts from his life and what the life of others would be like if he had never existed.
It's an accessible production with captions over the stage so, although sung in English, you can also read the dialogue. Directed and choreographed by Aletta Collins. Lovely orchestration and great singing, good for adult groups.
ELF **** (Dominion Theatre, London until 7 January 2023. Box Office: 0345 200 7982) is a very different musical.  This one is definitely for the whole family.  Seats are expensive but take a group for a cheaper visit!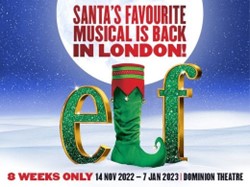 ELF tells the story of a baby, Buddy, who climbs into Santa Claus' bag of Christmas gifts and is accidentally taken to the North Pole to live with the elves.
When he is told that he is human he sets out to find his real father.  Simon Lipkin plays the adult Buddy, who is very unworldly and comes across many hazards when he reaches New York.  Here he finds his father (Tom Chambers), a wealthy businessman who is not at all pleased to have Buddy in his life.  He also meets the lovely Jovie (Georgina Castle) who does want Buddy in her life.
Lots of laughs in the show and some catchy songs and lively dancing.  Very Christmassy with lots of elves, Santas, snow,reindeers and even a flying sleigh!
Carlie Newman