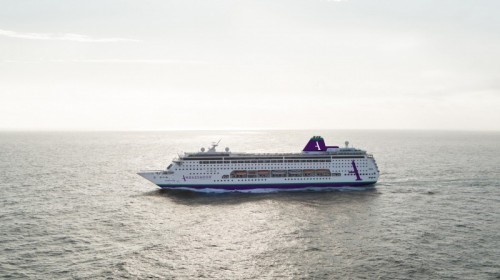 Ambassador Cruise Line announces 2023/24 itineraries for second ship
Ambassador Cruise Line revealed its 2023/24 sailing programme which will see new itineraries as Ambassador's second ship, Ambition take to the seas.
Ambition will set sail on her inaugural season on 4 March 2023, joining Ambience which will be sailing her second season with new itineraries.
Ambition has a capacity for 1,200 guests.
Together the two ships will be sailing to six continents and 58 countries, calling at 165 ports.
For 2023/24, Ambience will be sailing a brand new 120-night 'Grand Round the World Cruise', the cruise line's longest itinerary to date.
Ambition will depart from home port of London Tilbury and six regional ports: Newcastle, Dundee, Liverpool, Belfast, Bristol and Falmouth.
Both Ambience and Ambition's 2023/24 itineraries will offer a number of themed cruises, as well as a selection of multi-generational focused sailings.
Ambassador's full sailing schedule can be found here: www.ambassadorcruiseline.com.
Ambassador Cruise Line Chief Executive Officer, Christian Verhounig, said: "We are excited to be able to offer our guests attractive launch offers, and a range of new itineraries as part of our 2023/24 programme."
Offers for 2023/24 include up to 25% saving on full fares and up to £40 per cabin per night onboard credit available on all category six cabins and above