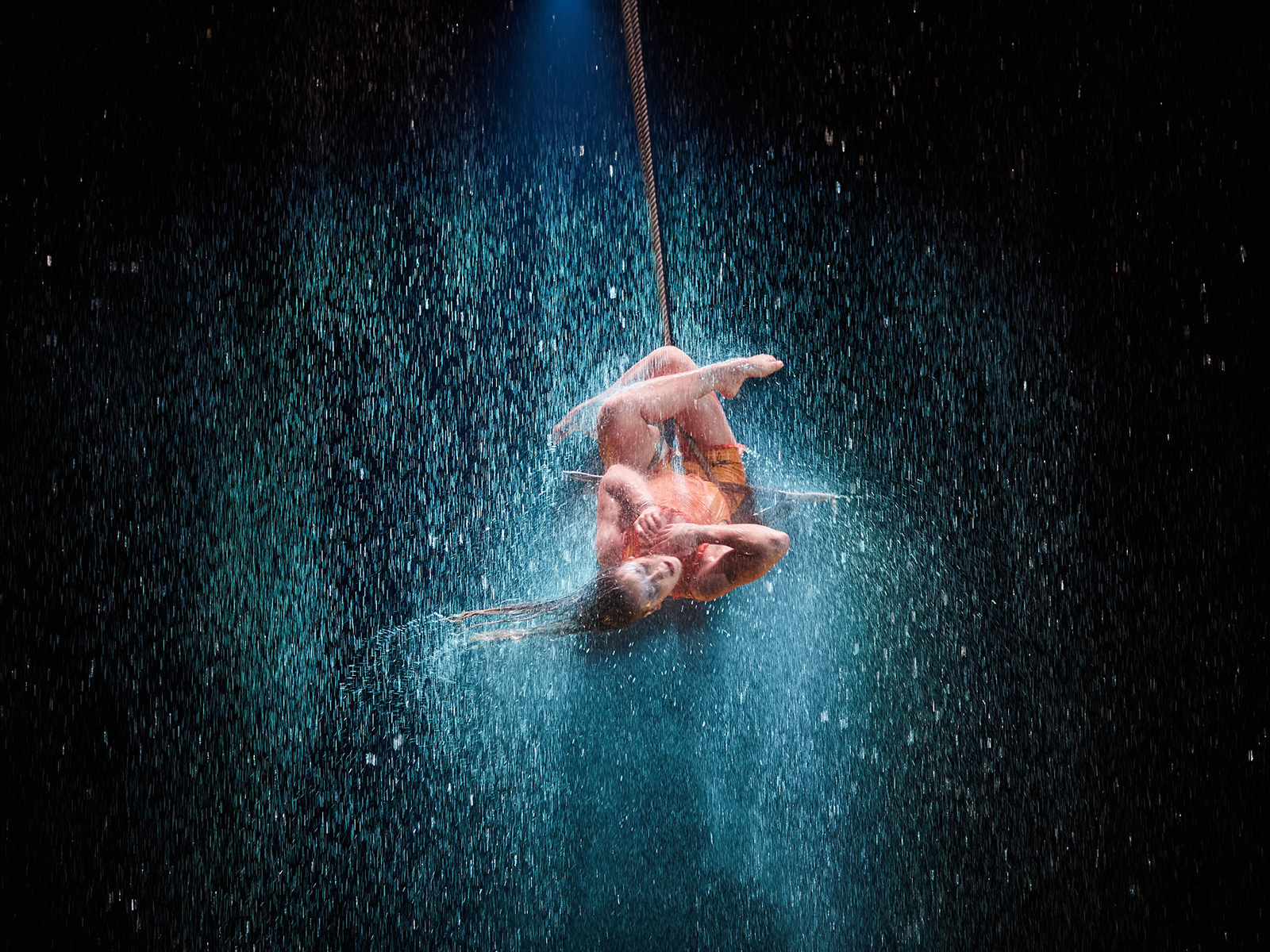 Two fantastic shows to catch:
A NUMBER
LUZIA – Cirque du Soleil
A NUMBER
*****
(Old Vic, London until 19 March. Box Office: 0344 871 7628)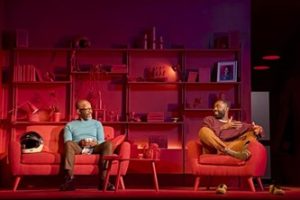 In just over an hour, this play manages to touch on a number of important issues: parenting, generations, honesty, identity and the ethics of cloning.
First put on in 2002, when the cloning of Dolly, the sheep was in the news, it has now been revived at the Old Vic. This profound play by Caryl Churchill, is directed by Lynsey Turner and acted magnificently by Lennie James as the father and Paapa Essiedu as his two cloned and one original sons.
In the first scene we find Bernard 2 (Paapa Essiedu) confronting his father, (Salter Lennie James), over the fact that he is a cloned version of his son.  Salter then suggests that perhaps they can sue the scientists for lots of money because they stole his identity. Bernard 2 is not at all happy about lots of other Bernards around.
Then we meet Bernard 1 who, we learn, is the original child. There is a third Bernard later on – all played by Essiedu.
Well-staged by Turner with a well-designed set of a living room (as shown in the picture) for the first 2 Bernards and an art gallery where Salter meets a third cloned son.  This one is a bearded, laid-back American Bernard who is happy with his life and not at all disturbed about being in a cloning situation.
The father and each of the Bernards talk and Bernard 1 and 2 meet together. In spite of some amusing conversations, there is a serious side to the play.
The two actors manage to bring out the sad side of the cloning experiment and also present the lighter moments convincingly. With simple and swift costume changes, Essiedu conveys each character in a different and most effective manner.
The play deals with human cloning and is still of relevance when so many advances in science are being made.  Lots to discuss in this play and well worth a visit for those interested in a well-written, beautifully acted play.
LUZIA – Cirque du Soleil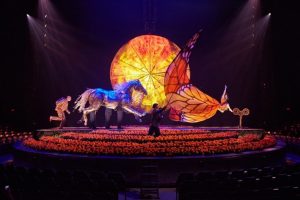 This year's Cirque du Soleil ***** is LUZIA at the Royal Albert Hall.  It's only on for a little longer but catch it if you can – or wait for the next Cirque Du Soleil show.  Full of fantastic acrobatic, swings and hoops and other amazing effects. It is visually amazing.  Catch the company whenever you can.
Carlie Newman