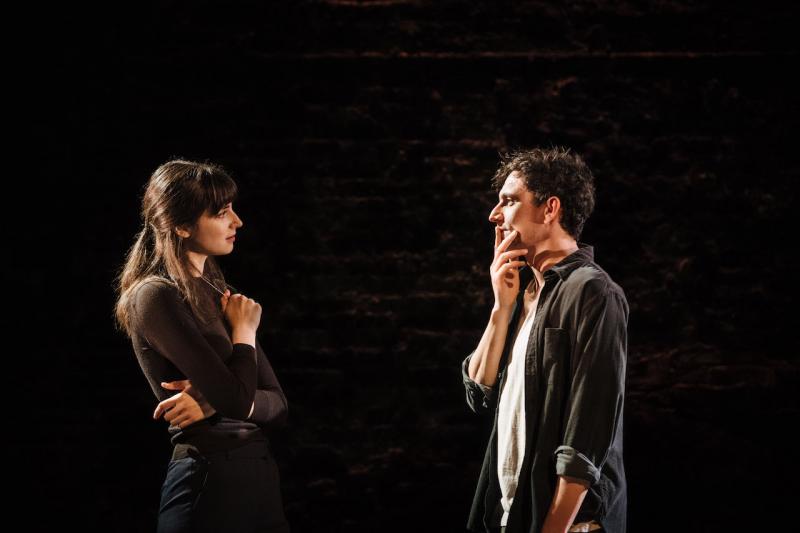 Still focussing on small theatres we have the following Theatre tips!
The Donmar Theatre has been upgraded. Most welcome as now there is better access for those who have mobility needs or are in wheelchairs.  The entrance to the theatre is now easy to use and the lifts remain along with the very helpful staff!
Love and Other Acts of Violence 
****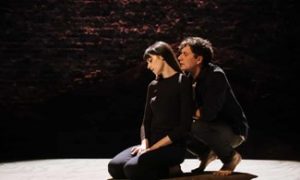 (Donmar Warehouse, London until 27 November. Box office: 020 3282 3808)
A rather challenging play Love and Other Acts of Violence is on currently.  It begins with a couple meeting at a party.  The young man is called Him (Tom Mothersdale) and young woman, Her (Abigail Weinstock). This develops into a strong relationship with much talk about the politics of the current state. He is left-wing and likes to pontificate about the lives of poor people.  She is wealthy and Jewish and is not involved in political acts.  But they connect and he moves in.
Then the second act goes back to Poland in 1918. We see a horrific act of violence. As a father (an excellent Richard Katz) and his daughter (Abigail Weinstock again) survey the horror we realise the family history linking this to the first couple.
The lighting and sound effects enhance the production of Cordelia Lynn's play, ably directed by Elayce Ismail.  At one point the top half of the set descends to become the living room of the second Act.  Along with the sensitive acting by the two leads, this is a superb evening.
Footfalls & Rockaby 
*****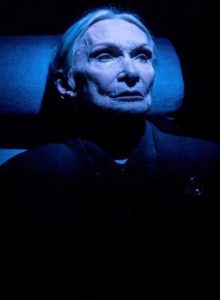 Jermyn Street Theatre in London (until  20 November and then at BATH 24 Nov to 10 Dec)
Playwright Samuel Beckett (Waiting for Godot) isn't for all tastes, but for those of us who find something almost magical in his writing, particularly when it is performed well, you are in for  a treat with two short plays, Footfalls & Rockaby performed at the gorgeous Jermyn Street Theatre in London (until  20 November and then at BATH 24 Nov to 10 Dec).
Absolute silence as the audience held its collective breath during the two short Beckett plays. Only 40 minutes long in total and yet Beckett manages to fill the plays with meaning, of old age, loss and memory.  In FOOTFALLS, Charlotte Emerson, who – along with Sian Phillips – gives us Beckett's words gloriously, walks up and down, her feet tapping like a metronome while her mother (Sian Phillips) counts the steps offstage.
ROCKABY finds Sian Phillips on stage in a rocking chair.  Very slowly she rocks and speaks with her own background voice. Is she slowly rocking herself to death?  This is a superb evening, Do take a small group of theatre enthusiasts to the Jermyn Street Theatre, near Piccadilly Circus.
Carlie Newman