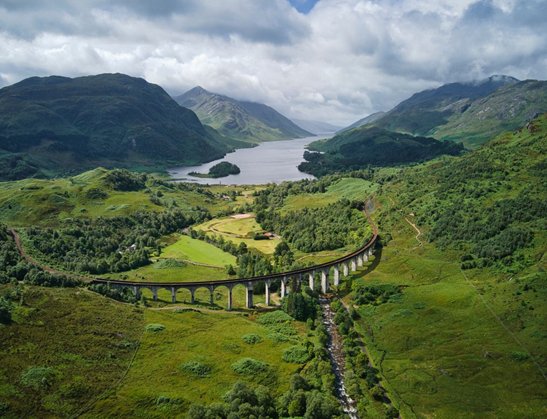 AGTO Members Discount Rail Holiday with Railtrail
AGTO Associate member Railtrail Tours are keen to extend links with Group Travel Organisers.
Railtrail have seen a significant increase in interest in tours for 2021 and 2022 over recent weeks and this has been helped by the return to our screens of Michael Portillo's popular TV series 'Great British Railway Journeys'. Whilst we appreciate that some of your group might still be reluctant to travel, we also recognise that others are keen to explore new destinations or return to their favourite locations.
With this in mind, Railtrail are promoting a new initiative called AGTO5.
If at least 5 or more of your group wish to travel on the same tour and date, Railtrail can offer each a 5% discount off their tour fare. Ask your members to simply quote the code AGTO5 at the time of booking and Railtrail will do the rest!
Railtrail have been organising quality escorted holidays by rail for over 41 years. If you would like to know a little bit more about the history of Railtrail please take a look at the history and introduction sections of our website. Railtrail have a fantastic range of tours on offer and to show you what's in store, here are a few of their 'On tour with Railtrail' films to show you what to expect:
Romantic Highlander please click here.
The Strathspey Railway please click here.
Wonderful Wales please click here.
As always, your comfort and safety are of paramount importance while you are with Railtrail on tour. We would like to reassure you that Railtrail Tours have carried out a full Covid-19 Risk Assessment. They are following all government guidelines for travelling on public and private transport, along with any specific guidelines required by any hotels and the various attractions that will be visited. Plus, with Railtrail you can always book with complete confidence – their unique Trustee of Clients account protects you and your money. If they have to cancel your tour for whatever reason, you will always be offered a prompt and full refund of your tour fare.
Check out Railtrail full tour programme for 2021 & 2022 at www.railtrail.co.uk, and if you have any queries at all please call the Customer Care Team on 01538 382323 or send them an email to enquiry@railtrail.co.uk; they will be more than happy to answer any questions you might have.