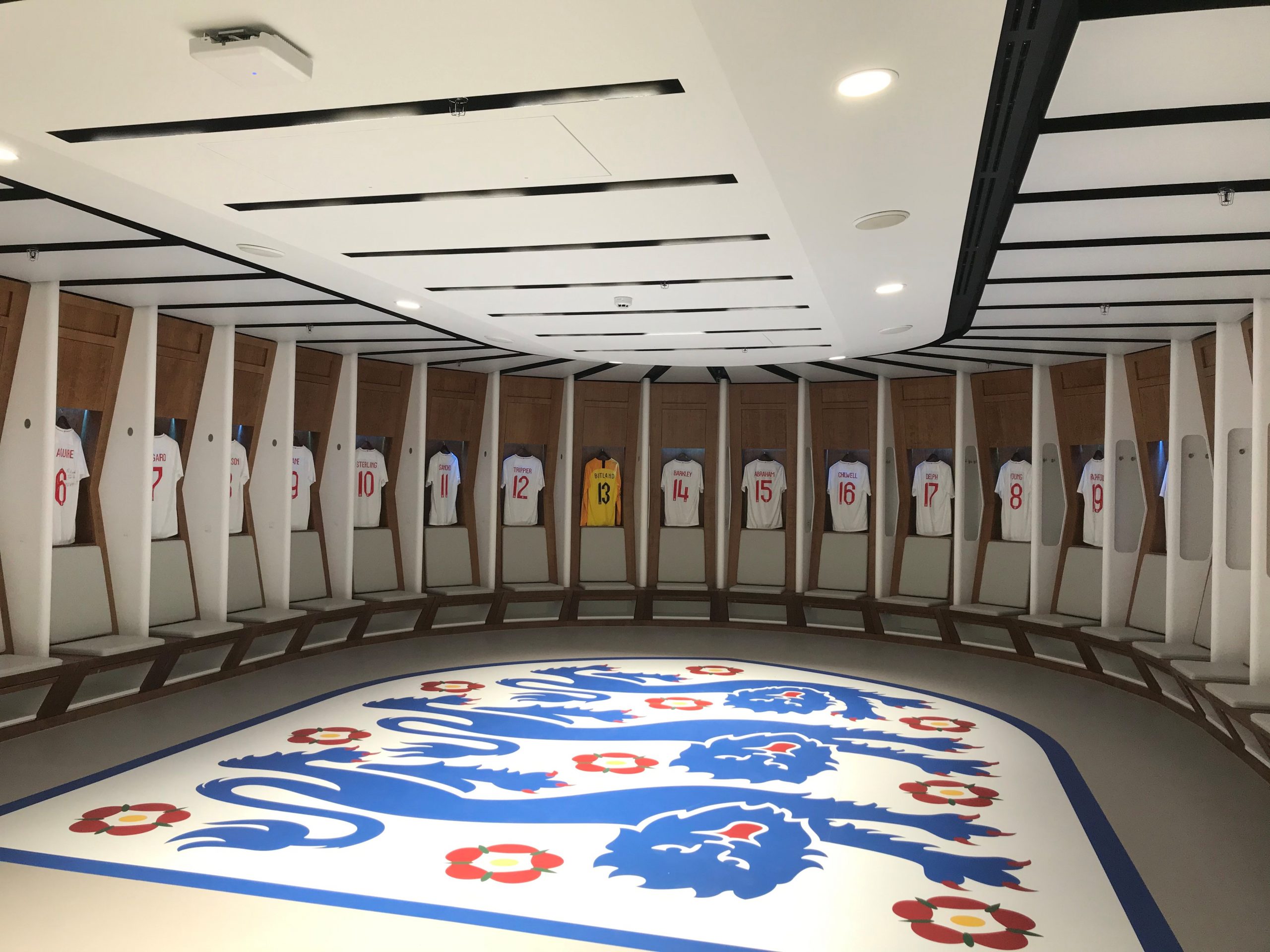 Wembley Stadium Tours reopens 6th September
FOLLOW IN THE FOOTSTEPS OF LEGENDS
GROUPS AND TRAVEL TRADE TICKETS ON SALE 19th JULY
Just 24 hours after the epic UEFA Euro 2020 Final was hosted under the iconic Wembley arch, Wembley Stadium Tours has announced it will reopen its doors on Monday 6th September. Tickets to the travel trade will go on sale on Monday 19th July.
This is the first opportunity fans will have to go behind the scenes at Wembley since March 2020 and those who visit during the first few weeks after reopening will have the opportunity to experience many of the stadium's ground-breaking new facilities way before many players will get the chance to.
Wembley Stadium Tours will reopen in line with relevant Government guidelines at the time, likely to be Tier 4 of the roadmap with minimal restrictions in place. Tickets will initially be on sale for all dates up until 31st December 2021 with 2022 dates set to go on sale imminently. Groups will be welcomed although tours will be capped at 20 people to give each guest space to spread out should they wish to. Groups larger than 20 will be split into multiple tours, each with their own Tour Host.
The Tour kicks off with 'The Crossbar Exhibition' which displays objects dating back to the Empire Exhibition as well as the famous crossbar from the 1966 World Cup final. Visitors then have the opportunity to take a trip down Memory Lane and relive some of Wembley's finest moments in the 'Walk of Legends' – a museum space filled with artefacts and memorabilia from some of the world's biggest sporting and music events from down the years.
The award-winning tour takes you deep into the heart of the stadium to those areas usually reserved for the biggest names in sport and music. Just imagine taking the Manager's position in the Press Conference Room? Wembley visitors will also get to see the major transformation of the dressing rooms which was undertaken ahead of the Euros. The entire layout has been reconfigured with design input from the England Technical Team and the players themselves. Visitors can sit in the same spot as their favourite player and imagine the pre or post-match atmosphere and also take a look inside Manager, Gareth Southgate's office, which he helped to design. On leaving the dressing rooms, visitors will follow in their team's footsteps down the Players' Tunnel out into the Stadium Bowl before climbing the stairs up to the Royal Box.
A brand-new onsite photo solution is now in place that allows visitors to take home several digital images to remember their visit to Wembley Stadium. The experience allows guests to capture a series of 11 images against different photo backgrounds and themes.
And in addition to being led around Wembley by their expert Tour Host, visitors will be able to bring the Stadium to life using a brand-new interactive app on their phone. There is also a new ending to the Tour, which now finishes in Wembley's recently refurbished Stadium Store.
Groups arriving by coach for their Stadium Tour can now park for free, provided parking is booked in advance. Drivers are also able to join their groups' tours on a complementary basis. It makes for a perfect group friendly day out.
Simon Wickham Senior Commercial Manager at the FA said "After what has been a very difficult year for everyone, I can't wait to welcome visitors back to the Stadium Tour this September. I'm especially looking forward to working with our travel and tourism partners in the coming months to welcome their guests back to Wembley. We've done so much work over the last year whilst we've been closed to make the tour bigger, better and even more memorable and I know that fans will be delighted with the experience and the changes we've made. The Wembley Tour gives you the chance to relive the Stadium's greatest moments, whilst creating some new ones of your own."
For more information or to make a booking, contact wembley.tours@wembleystadium.com
Listings Information
Wembley Stadium Tours
Wembley, London HA9 0WS
Reopening date: Monday 6th September
Opening hours: Open from 10am
Open daily aside from event days. Please check the website for more information.
www.wembleystadium.com/tours
Tickets
Adult tickets: £22
Child tickets: £15 for children 16 and under
Family Ticket (2 adults, 2 children): £60
Group and trade rates are available.
VIP Tours are also open to trade upon request.