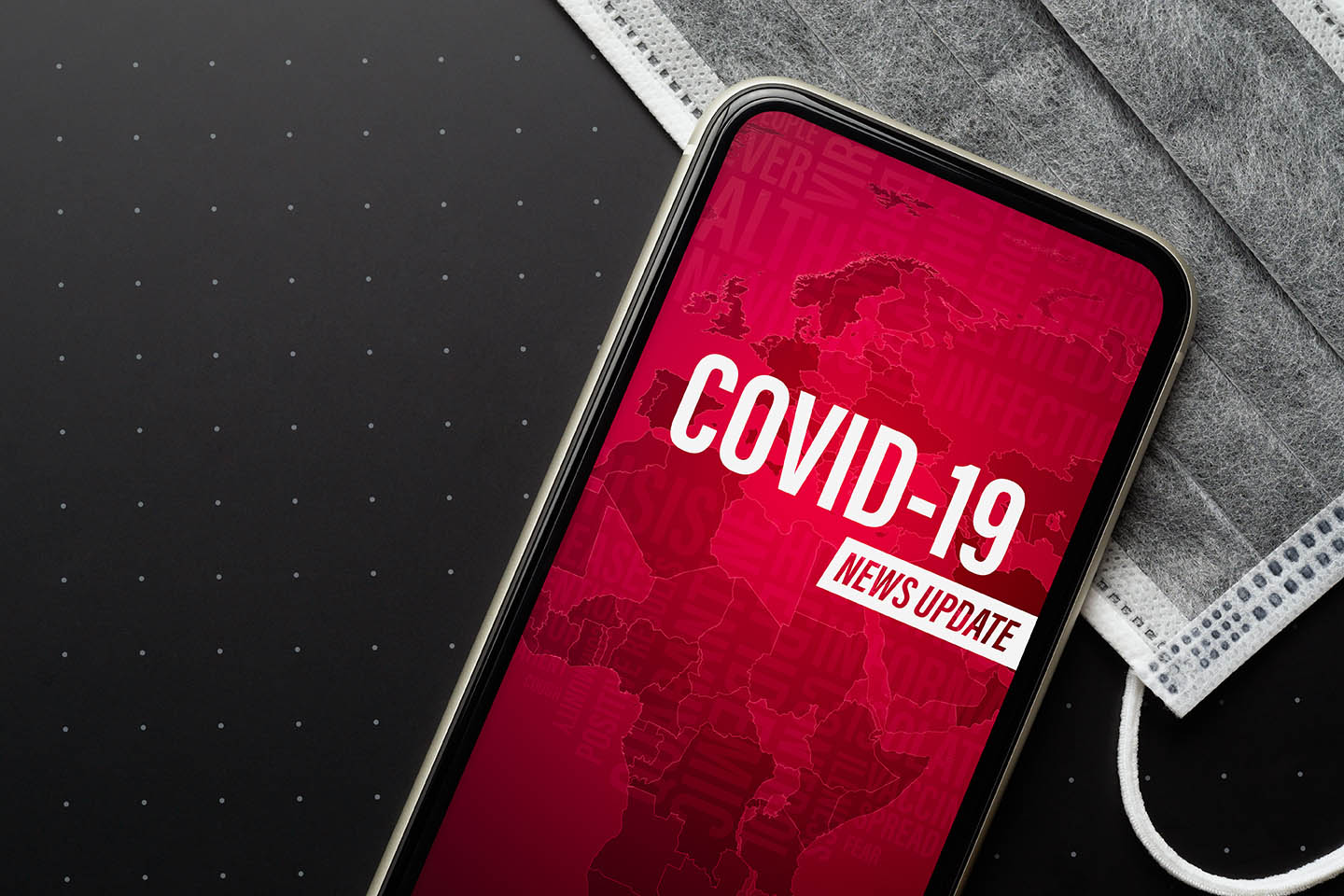 COVID-19 Update 5th July 2021
Boris Johnson's Update
The main points from the Prime Minister's update are:
The final decision on moving to Step 4 on 19th July will take place on 12th July but it is relatively certain that Government will agree to removing most remaining restrictions as planned.
All businesses will be able to reopen, including nightclubs.
Face masks will no longer be legally required
Social distancing rules will no longer apply
All legal limits on indoor and outdoor meetings will go
People will no longer be told to work from home
Test and trace will continue, but the government wants to replace isolation with daily testing.
Covid-status certificates will not be required by the government to access venues. But businesses can choose to use them.
The Government will continue to work with the travel industry to allow fully vaccinated UK residents to re-enter the UK from Amber countries with the need to self-isolate and an announcement should be made on Thursday – the implication is that this will not apply to fully vaccinated people visiting the UK from Amber countries
Plans to replace bubbles for school pupils will be announced tomorrow.
Social Distancing Review
The findings of the Social Distancing review have been published. There are no recommendations attached to the review – it simply states the rationale and impacts associated with social distancing
https://assets.publishing.service.gov.uk/government/uploads/system/uploads/attachment_data/file/999413/Social-Distancing-Review-Report.pdf
Certification Review
The certification Review has also been published. The conclusion of this review is that
"Having considered a wide range of evidence as part of the review, the Government has concluded that it will not mandate the use of COVID-status certification as a condition of entry for visitors to any setting at the present time."
https://assets.publishing.service.gov.uk/government/uploads/system/uploads/attachment_data/file/999408/COVID-Status-Certification-Review-Report.pdf
Events Research Programme Findings
The findings from phase one of the Events Research Programme have been published. There are no recommendations but instead there are six observations which I think are pretty much the same as they were in the draft findings that were published a week or two ago
Observation 1:
The variation of transmission risk factors within a venue matters as well as the differences in risk between types of venue. Outdoor spaces are generally lower risk than indoor spaces. However, all venues are different and may have indoor spaces such as toilets, food/drink concessions and corridors which can pose higher risks
Observation 2:
Large unstructured gatherings indoors where there is significant mixing of people in close proximity typically pose a higher risk.
Observation 3:
The ERP pilots demonstrated how risk mitigation measures could be put in place to reduce and manage the risks identified for events, building on previous SAGE-EMG's conclusions
Observation 4:
Compliance with requirements to wear a face covering and socially distance was mostly high, with lower compliance observed in higher risk areas, exacerbating overall transmission risk without sufficient mitigations in place.
Observation 5:
Pre-event lateral flow testing, questionnaire-based screening and consent to link event booking and test result data, as conditions of admittance to events, were accepted by audiences for most types of events and helped public health teams to respond to any potential outbreaks
Observation 6:
It is challenging to generate robust, generalisable evidence of the transmission risk associated with particular events. Phase I pilots were necessarily limited in scale, and took place during a period of low prevalence of the virus. Further they were insufficient in scale, scope and study designs to generate any direct evidence based on transmission data. Therefore, evidence on case numbers should be treated with caution
https://assets.publishing.service.gov.uk/government/uploads/system/uploads/attachment_data/file/999427/Events-Research-Programme-Phase-1-findings.pdf
Guidance For Visa Applicants And Temporary Residents Updated
This must be  the more revised piece of guidance. Today it has been updated again to say that the concession that has been granted to people who left the UK with valid leave before 17 March 2020 and intended to return to the UK and make an application for Indefinite or Further Permission to Stay, but were unable to do so before your leave expired because of travel restrictions related to coronavirus has been extended to 19th July 2021.
This may help some foreign nationals working in the UK tourism industry who left to be with family during the pandemic and have not yet been able to return to the UK.  Further details on how to apply for this concession are available on the following link.
https://www.gov.uk/guidance/coronavirus-covid-19-advice-for-uk-visa-applicants-and-temporary-uk-residents
A full copy of the PM's press release is available here: https://www.gov.uk/government/news/prime-minister-sets-out-plan-to-ease-restrictions-at-step-4