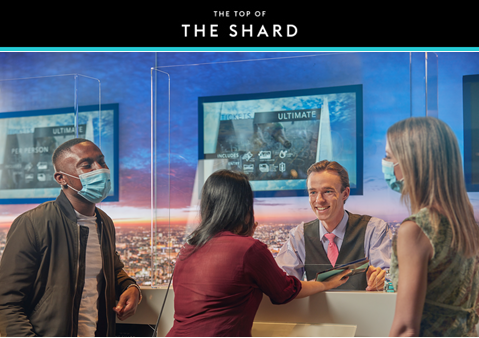 Notice of Temporary Closure – The View from The Shard
It is with regret that, following the latest advice issued on Saturday 31 October by the British Government, The View from The Shard has no option but to temporarily close to visitors.
This closure will be in place until the period of this current lockdown ends, currently anticipated to be 2 December 2020.  The situation remains fluid and the date of reopening will be assessed on an ongoing basis.
We are sorry to say that this closure means we are unable to honour any booking during this period. We therefore ask you to contact any customers who you may have booked and offer them a revisit for a future date. Our sales team will be able to assist with cancellations and amendments for bookings made via the B2B portal or API.
We will continue to accept bookings for future dates that fall outside the period of lockdown.
For further information and to stay up to date please visit:
https://www.theviewfromtheshard.com/coronavirus-covid-19-update
Thank you for your continued support. Stay safe.