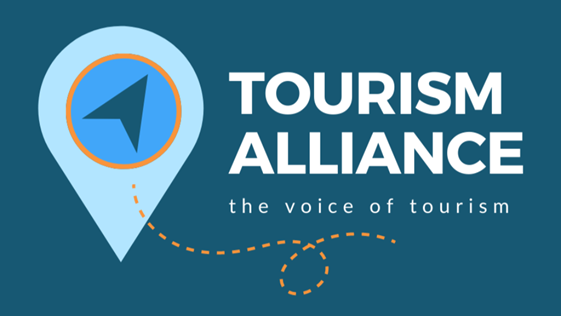 In this update
"Government insiders" confirm school group passport reform coming soon
The FT reported (£) that Government 'insiders' have confirmed the plan to "sharply reduce post-Brexit border bureaucracy for French school trips as part of plans to revamp educational exchanges with Europe."
As you know this is something we've been highlighting and working with Government on for some months, since it was first mooted following a France-UK leaders summit.
Although the FT piece doesn't tell us much more than we already knew, it is good to see the overall direction being confirmed by this reporting.
The key thing is to get this agreed, implemented, and marketed ASAP so it can have an impact straight away. And that any solution be scalable to other countries – once the principal has been accepted for French school groups, there is no reason not to have similar arrangements with other European countries.
You can read the FT report here: https://www.ft.com/content/b3172c61-3fbe-4acb-9cc6-798fdb9c175b
Travel Weekly: Industry lobbying of government has improved, says minister
Reporting from World Travel Market this week Travel Weekly notes that the Tourism Minister, Sir John Whittingdale MP, said that "industry lobbying of government has become 'better organised', and that "there is better coordination. It's something the industry has sought to address [and] we've definitely made progress."
This Minister also specifically notes the Tourism Alliance's policy manifesto as a useful tool for industry-government policy development
Read the piece at https://travelweekly.co.uk/news/tourism/industry-lobbying-of-government-has-improved-says-minister
ICYMI – King's Speech review
In case you missed the TA Newsflash on Tuesday you can go back and look at our immediate summary of those elements in the Government agenda which could be most impactful on tourism here: https://mailchi.mp/79b5703a8a11/the-kings-speech-three-bills-impacting-on-tourism
Namely:
Digital Markets, Competition and Consumers Bill
Draft Rail Reform Bill
Terrorism (Protection of Premises) Bill
More detail on those bills and the rest of the Government's agenda in the King's Speech background document.
Govt response to Future of seaside towns report
You may be interested in the Government's response to a House of Commons Liaison Committee Report into the future of seaside town. In particular you may be interested in what is missing – namely a focus on the importance of tourism in these communities as a driver of the local economy.
https://www.gov.uk/government/publications/future-of-seaside-towns-government-response-to-the-liaison-committee-report/future-of-seaside-towns-government-response-to-the-liaison-committee-report
Sadly there is but one fleeting mention of tourism in the whole response, despite the centrality – and the opportunity for growth – of the visitor economy in many of these destinations.
EU EES committee inquiry
Meanwhile the Commons EU Scrutiny Committee (Chair: Sir Bill Cash MP) has launched a timely inquiry into EU EES and the UK border.
You will recall that EU EES is due to launch in late 2024 and will be a new digital way to record entries into and exits out of the EU's Schengen area. Crucially this will include registering fingerprints at the border.
The Committee is looking at the implications for the UK, and will be especially interested in our three current juxtaposed borders at Dover, Folkestone, and St Pancras.
The Committee is inviting written evidence by Friday 12 January 2024
https://committees.parliament.uk/work/7984/eu-entryexit-and-the-uk-border/
Travel Industry Skills Workshops
ABTA is leading the Travel Industry Skills Working Group which brings together representatives from various parts of the travel and tourism worlds to consider the future of tourism education courses and qualifications.
The group is looking to host a series of workshops between now and the end of the year to get the views of travel and tourism businesses, large and small, on what future courses should cover, and how we can make these courses as attractive as possible for employers. This is an opportunity to shape and develop the content that future learners will study, and to ensure that future college graduates are best placed to begin and develop their careers in travel and tourism.
TA colleagues are invited to sign up to following hybrid workshops:
YMS announcements – huge increase in quota from Japan
The Government has confirmed a significant reform of the YMS quota in Japan. The maximum number will go from 1,500 to 6,000 a year, and we believe this will remove the need for the initial ballot process to prioritise entry to the application system. This is fantastic news.
On a call with the Home Office yesterday we were assured conversations with other countries were progressing– both to expand and reform current YMS arrangements (going well) as well as new schemes with other (EU) countries (going a little less well).
Two countries which are being added to the list are Uruguay and Andorra. While Andorra will join the likes of San Marino and Monaco as those unlikely to register huge numbers…Uruguay could. YMS visas from these countries will be open from January.
Home Office Fire Safety Reform Team's update
We've been asked to circulate this important update on fire safety from the Home Office's team.
It includes a reminder of the new legal requirements that came in on 1 October 2023, some information about fire risk assessor competence requirements, and a lot of new government guidance to support 'responsible persons' under the new laws.
Download Fire Safety Reform Programme Bulletin
DfT consultation – Infrastructure for zero-emission coaches
Most relevant member associations are very well aware of this open Department for Transport consultation on infrastructure needs for zero-emission coaches (and HGVs). For anyone who is not, you can find more details at https://www.gov.uk/government/calls-for-evidence/infrastructure-for-zero-emission-heavy-goods-vehicles-and-coaches/infrastructure-for-zero-emission-heavy-goods-vehicles-and-coaches
This one closes on 14th December 2023.