Excursion Group Travel Show 2024 – Visitor Registration Now Open
We are excited to announce that visitor registration for the Excursions Group Travel Show 2024 is now open!
To celebrate our 50th anniversary, we have an exceptional ABBA-themed show opener. We can't reveal all just yet, but it's safe to say you can expect an homage to the 70s with bright colours, groovy costumes, sequins galore, some of the most recognisable tunes of the last five decades, plus a very special guest!
You can also expect a bigger, bolder 2024 show including the return of industry seminars and a pre-and post-show fam trip programme.
We can't wait to see you at Wembley Stadium on Saturday, 27th January 2024. It's the perfect opportunity to discover new group ideas, catch up with contacts and colleagues, and plan future group itineraries.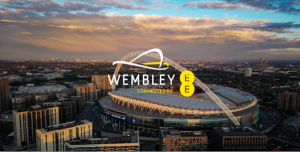 Coach Transfer Programme – Book your seat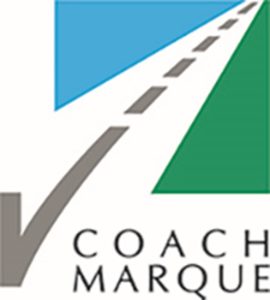 In partnership with Coach Marque and its members we are pleased to continue to offer pickup locations from Sussex, Essex, Suffolk, London, and Kent on our coach transfer programme. There is a small charge this year of £5pp to keep this service
VIP Coach Arrival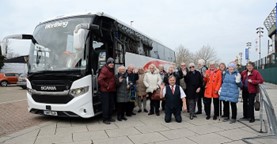 Book a private coach arrival and bring your key group key group travel bookers to a fun-packed and inspiring day out. It's the perfect opportunity to build relationships and discuss future booking ideas.
Wembley Stadium Tour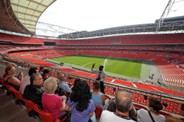 We will be offering our visitors access to the Wembley Stadium Tour. Explore the behind-the-scenes of the UK's largest sports and music venue. Taking you deep into the heart of the stadium, their award-winning tour includes the Dressing Rooms, the Press Conference Room, Players' Tunnel, Pitch side, and the iconic Royal Box.
Priority booking for the tour will be available to book in early January 2023