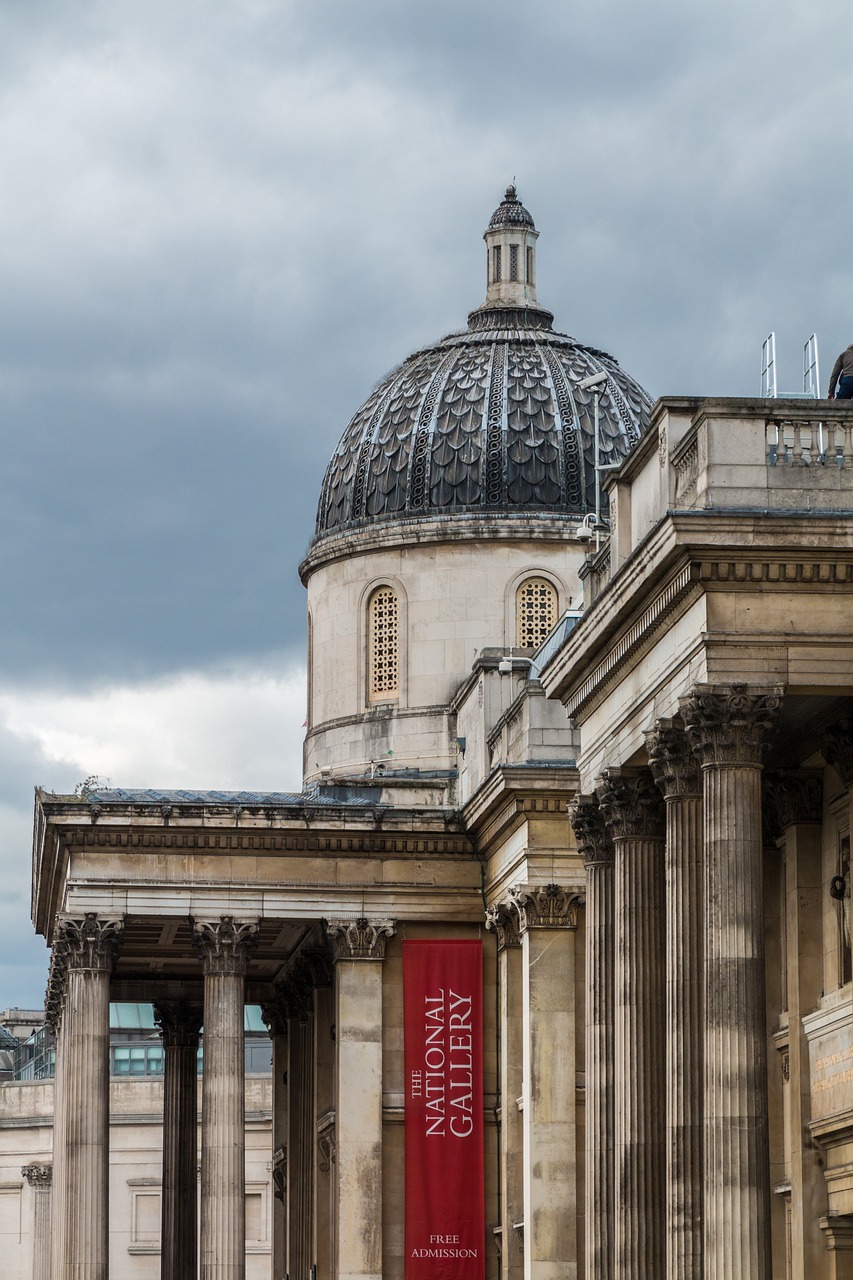 My group visit to the National Gallery
I was lucky enough to win a group guided tour of the National Gallery on Tuesday 22nd August 2023.  I could take up to 25 in group and this was a Highlights of Gallery Tour.
Katie Weller, National Gallery Travel Trade Sales Manager,  organised this tour for us.  We were accompanied by a photographer as apparently we are going to be in their magazine to advertise tours for groups!
Our excellent blue badge guide Jennifer Herschel. took us on an hour's tour and group were provide with VOC device so we could clearly hear our guide.  Tours are normally 1.5 hours long.
It was easy to access gallery, we went in through the Getty Entrance (to the right of the building) nearest to St Martins in the Field, and met our guide in the Annenberg Court.  There are cloakrooms, and facilities nearby but the group stopped to have coffee at St Martins in the Field Crypt before going into Gallery.  The cafe in the Crypt opens at 10am.
Most of the group on this occasion were made up of U3A History of London members, with a couple of my friends, from the Association of Group Organisers (AGTO), Eastern Branch joining us and a member from the Art History Group.
There are various tours to choose from, at cost of £19 a head ie  Heroes and Villains, Impressionist, Women in Art and Royal themed Tour.
Our  Tour was The Highlights Tour, which  included the following well known popular paintings.
Madonna of the Rocks, Leonardo Da Vinci
The Fighting Temeraire. J.M.W.Turner..( Painting showing boat being tugged to her last berth to be broken up 1838.)
The Water-Lily Pond 1899, Claude Monet Monet
The Toilet of  Venus, Diego Velazquez
Venus and Mars, Botticelli
Belshazzars Feast, Rembrandt
The Ambassadors, 1533 Hans Holbein
Sunflowers, Vincent Van Gogh
It was such a good experience to have these famous paintings explained to us, and the symbolism in the paintings.
I even got an idea for my Creative Writing Group for our next meeting!
The group thoroughly enjoyed the tour and we may go back again to try another one.
Afterwards some of us visited the tent outside the Gallery in Trafalgar Square where there was a free event, where children and parents could take part in drawing, creating pictures and there was even a real life pirate they could draw and paint.
Others in Group went to lunch in St Martins in the Field and some of us had a walk around St James Park and saw the 5 pelicans.
A lovely day in London.
Thank you Katie Weller, Jennifer Herschel (our Guide) and National Galleries Team.
Also a big thank you to Chris Slade who invited members of the History of London Group to join us, (I was on holiday when I won the prize and my mobile phone signals weren't very good, so I called on Chris to put together a group for me).
Following this tour, we may try out another National Gallery tour another time.
Shirley Ward BEM, Eastern Branch Member