The Auckland Project – Events
We'd love to welcome your group to The Auckland Project for a day of art, history and exploration.
Whether you're looking for a quiet afternoon exploring Auckland Castle and Gardens, or you'd like to visit one of our art galleries, we can offer a trip that perfectly combines art, history and the great outdoors.
10% discount on all tickets for groups of 10 people of more
One free driver ticket per coach or minibus
One free familiarisation trip for your group organiser
Our dedicated Group Visits team will help you plan your visit and provide a Meet and Greet service on arrival
Read more to see some of our events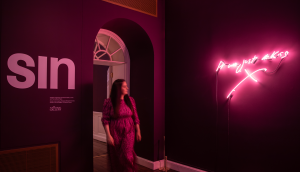 Sin: The Art of Transgression
Exhibition organised by the National Gallery, London with The Auckland Project
Saturday 17 June – Sunday 1 October, Auckland Castle
Bringing together works of art that span centuries, this exhibition explores the concept of sin in art in a truly unique presentation. The exhibition includes eight exceptional paintings from the National Gallery's collection as well as works on loan by Tracey Emin and Ron Mueck.
Groups welcome. Exhibition entry included with an Auckland Castle ticket which costs £10, with discounts available for groups.
Visit aucklandproject.org/plan-a-visit/group-visits/ to plan your visit.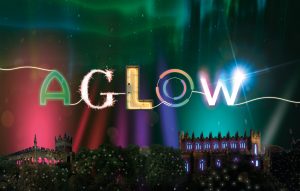 AGLOW at Auckland Castle
Wednesday 22 November – Sunday 31 December
Auckland Castle's dazzling new light trail will illuminate the skies of Bishop Auckland this Christmas.
With seventeen incredible illuminations and some of the largest light installations in the country, AGLOW promises to be one of the most spectacular Christmas light trails in the North East.
Begin your journey at Auckland Castle and embark on a glittering 1.5-mile trail through Auckland Castle's gardens and grounds, with surprises around every corner.
Groups welcome. Tickets cost £21.50 for adults with group discounts available.
Email groups@aucklandproject.org to enquire or visit www.aucklandaglow.org to find out more