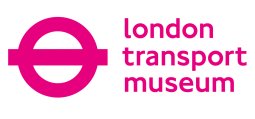 Voices of London Museum Late celebrates the Making of Black Britain on Friday 14 July
at London Transport Museum
Friday 14 July 2023
18:45 to 22:00

Images from left to right. London Transport Museum at night, Diane Louise Jordan, Diane Louise Jordan in a historic Tube train and an evening event at the Museum
London Transport Museum has teamed up with The Making of Black Britain (MOBB) for a jam-packed evening of talks, workshops, and screenings of oral histories of London's past and present which will spotlight the voices of people who make up today's Britain. From guest speakers such as Diane Louise Jordan, the first Black TV presenter of children's television programme Blue Peter, to African head wrapping tutorials, this event will mark the 75th anniversary of the 1948 British Nationality Act and explore how this land-mark legislation has influenced the capital, its transport and our culture. This Museum Late is also a chance to relax and enjoy the Museum Galleries after-hours to a back-drop of music and drinks.
At the 'Voices of London' Museum Late you can watch or take part in the following activities:
Listen to a talk by Diane Louise Jordan, broadcaster and TV presenter called A History of Britain in 75 Years
Watch and listen to oral histories collected by MOBB which cover the experiences and memories of generations of people of all backgrounds including recordings from acclaimed photographer Vanley Burke, author Robyn Travis of book Prisoner to the Streets and Chidi Onyeche, of Nigerian heritage who talks about the dangers of skin bleaching and life at Oxford University
Have a go at recording your very own oral history with MOBB
Take part in an African head wrapping tutorial with Sylvia Emodi, textile designer and head wrapping expert
Enjoy a quick-dry clay oral history workshop while you let clay and conversation lead you to explore your own personal history
Watch actor Valentine Hanson play Herbert Kendall, a Jamaican-born Station Master telling the story of how he was recruited by London Transport and travelled over from the Caribbean
Try out creative writing in an object-based memory workshop
Go on a gallery trail to find different voices in the Museum's collection and be in with the chance of winning a London Transport Museum poster of a Black History Tube map or a London is the Place for Me, by Eliza Southwood, 2019 poster
Enjoy DJ Dubplate Pearl, who will be on the decks playing dub and reggae tunes
Explore the Legacies: London Transport's Caribbean Workforce exhibition and discover how London Transport recruited employees from the Caribbean in the 1950s to 1970s
Enjoy Jamaican cuisine from Auntie Bonnies Jerk Pit and grab a drink from the bar
Diane Louise Jordan, Broadcaster and Founder of The Making of Black Britain MOBB, said: 'I can't wait to take part in London Transport Museum's Voices of London Late. We've been working together to create a fantastic line-up of talks, oral history screenings, workshops and music which will explore the experiences and memories of Black British people and indeed people of all backgrounds from the 1940s to today.
'The Voices of London event will the mark the 75th anniversary of the 1948 British Nationality Act. Although some people will not be familiar with this landmark piece of legislation it had a huge impact on British culture and its citizens. If you're curious to find out more join us on 14 July in Covent Garden.'
Elizabeth McKay, Chief Operating Officer, London Transport Museum, said: 'When Diane Louise Jordan approached the Museum to partner with The Making of Black Britain, we knew we had to say yes. The 1948 Nationality Act led to lots of people of Caribbean heritage working for what was then London Transport and its successor TfL, so there is a lot of cross over with MOBB's mission and our Museum's archive, displays, exhibitions and Learning programme.
'The Voices of London Museum Late is just one of the events and activities we are collaborating on with MOBB. In the autumn we will be throwing our doors open to the public at our Museum Depot in west London for four open days where we will sharing personal histories from our archives and current collection about what it was like for people of Caribbean descent when they first arrived in London as well as showcasing stories from MOBB's digital oral history collection.'
Tickets for the Voices of London Museum Late cost: £18, concessions £15. Over 18s only.
Book online at www.ltmuseum.co.uk/whats-on/friday-late/museum-late-voices-london
The Making of Black Britain and London Transport Museum's events and partnership
The 'Voices of London' Museum Late is part of a series of events and activities that MOBB and London Transport Museum are collaborating on this year.  On 21, 22, 23 and 24 September at the Museum's Depot – a treasure trove filled with historic Tube trains, buses, maps, signs and transport posters – MOBB and the Museum will come together again for four open days to share stories from the Museum's collection and the MOBB archive about the contribution Black British people, people of African and Caribbean heritage and all backgrounds have made to transport and life in London. The event is called Transport & Stories, tickets will go on sale this summer so keep an eye on the Museum's website or sign up to the Museum's newsletter to be the first to hear about new tickets.
The London Transport Museum and MOBB partnership will mean that primary school teachers will be offered the opportunity take part in a Continual Professional Development (CPD) programme enabling them to train their students as story collectors and to collect stories within their school and local community. As part of this programme MOBB and the Museum will support teachers to better embed Black histories into the curriculum using the Museum's collections and stories from the MOBB archive.
The Museum has invited MOBB to partner with London Transport Museum's Young People's Skills Programme training young people (aged 16-25) in oral history and digital storytelling skills enabling them to become story collectors for the MOBB archive. These young people will collect stories from schools, businesses and other walks of life.
Find out more about The Making of Black Britain (MOBB)
Housed on artsandculture.google.com/partner/the-making-black-britain* The Making of Black Britain is a living public oral history archive, inviting everyone – whatever their background from generation to generation, to share their story, exploring their history and present-day experiences.
MOBB takes the British Nationality Act of 1948 as its anchor point, which recognised Commonwealth subjects as British citizens and recognised their right to work and reside in the UK on an equal status to other British residents.