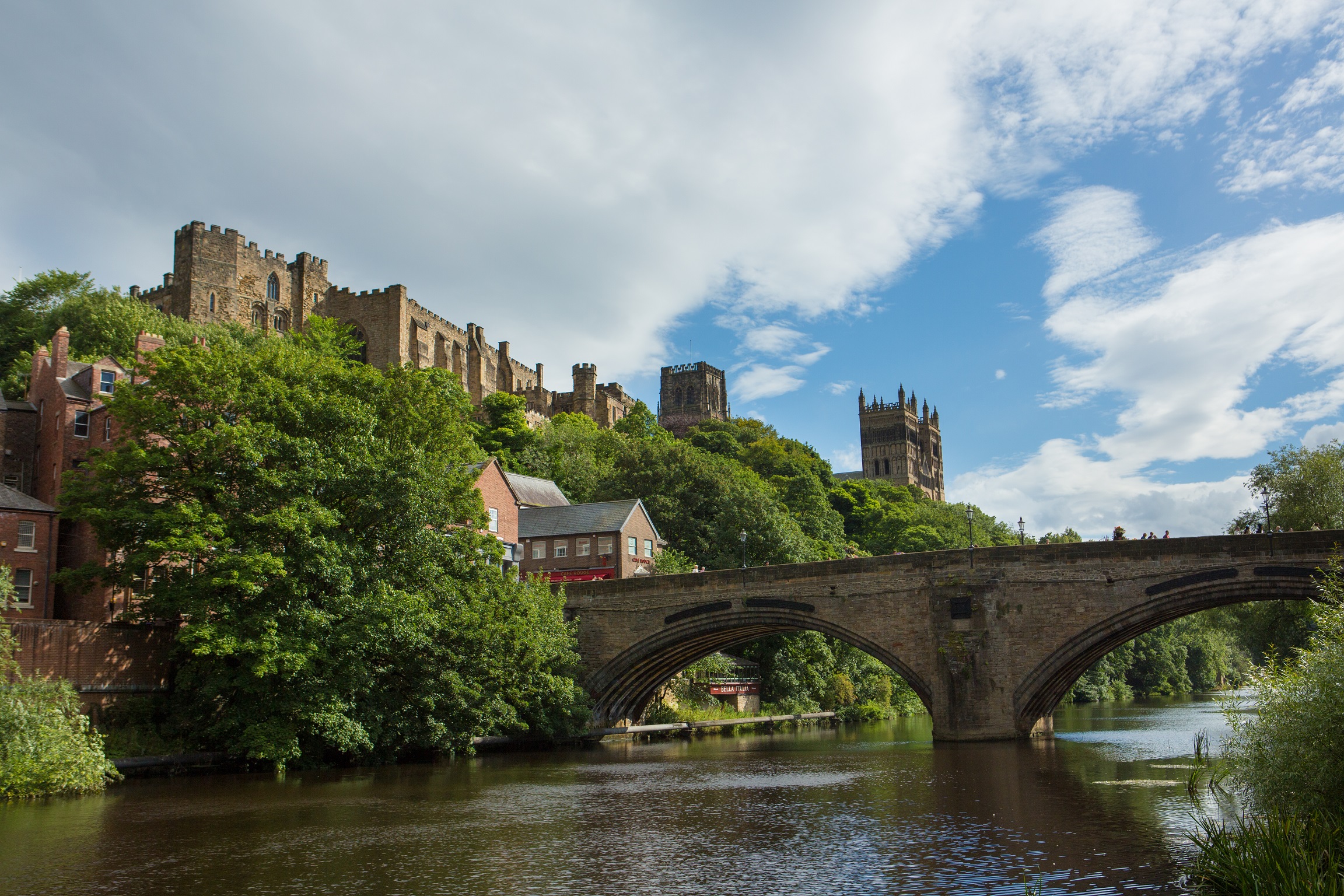 New coach drop-off provision enhances Durham City's group travel experience
Durham City's group travel offer is now even better thanks to the introduction of a new coach drop-off and pick-up point.
From this month, coach parties visiting the historic city will alight on the other side of the River Wear on Framwelgate Waterside instead of the former drop off point at Freeman's Place.
Durham County Council has carried out the work and its tourism service, Visit County Durham, is now promoting the new location to coach operators, highlighting the vastly improved arrival experience it affords both visitors and drivers.
On stepping off the coach, visitors will be immediately greeted with the spectacular view of the UNESCO World Heritage Site of Durham Cathedral and Durham Castle. They will also have a choice of routes by which to enter and explore the city, including Riverwalk, a food and leisure development, where visitors can enjoy refreshments and access toilet facilities.
Nearby Silver Street, meanwhile, offers a growing number of independent shops and eateries. And just a few minutes' walk from the new location is the National Trust's Crook Hall Gardens, offering visitors even more choice during their visit to Durham City.
The Cathedral Bus service, which is suitable for wheelchair users and families with buggies, has been rerouted to take visitors from Framwelgate Waterside to the World Heritage Site. Footpaths next to the coach drop-off point have been enlarged and a lift will be installed up to Milburngate Bridge to provide further support for visitors with accessibility needs.
Coach drivers will benefit from the new drop-off and pick-up bays, which are easily accessible to both right and lefthand drive vehicles and have space for up to four coaches with a 20-minute short stay parking restriction.
After dropping off visitors, coach drivers can access the free Coach Park at Belmont Park and Ride on the outskirts of the city. The site has space for up to 30 coaches, toilets and facilities for drivers to clean their vehicles. Coach drivers and tour guides have free travel in and out of Durham City Centre from the Coach Park via the Durham City Park and Ride service, available from 7am until 7pm, Monday to Saturday.
Upon departure, the new coach drop-off and pick-up location offers space for a greater number of coaches to wait simultaneously. Passengers who arrive early will have the option of waiting for their coach at Riverwalk or taking in the view from one of the benches on Framwelgate Waterside.
Michelle Gorman, managing director of Visit County Durham, said: "Group travel is a highly valued market for Durham, and we are committed to delivering a positive experience for visitors, coach drivers and tour guides. Durham City offers a fantastic choice of group-friendly attractions and places to eat, drink and shop, all located within a beautiful and compact setting.
"Relocating the coach drop-off and pick-up provision to Framwelgate Waterside will enhance the experience further, helping to ensure everything runs smoothly and providing visitors with a wonderful first impression of our historic city."
Cllr Elizabeth Scott, Durham County Council's Cabinet member for economy and partnerships, said: "Group travel makes a significant contribution to Durham's visitor economy which in turn contributes almost £1 billion a year to the county's economy. That's why it is so important that coach parties are made to feel welcome and that drivers have the facilities they need to bring people into and out of the city safely.
"The new drop-off and pick-up location will greatly enhance the arrival and departure experience, as well as being beneficial from a traffic management perspective."
Visit County Durham works with tourism businesses across the county to develop Durham's group travel offer through the Discover Durham partnership. For group friendly attractions and accommodation, as well as latest itineraries, tour guide information and offers, visit discoverdurham.co.uk
For more information about the Durham City Park and Ride service, visit www.durham.gov.uk/parkandride, and for the Cathedral Bus, visit durham.gov.uk/cathedralbus
Durham City's new coach drop-off and pick-up point is located on Framwelgate Waterside (DH1 5TA) and has space for up to four coaches
The Coach Park is located at Belmont Park and Ride (DH1 1SR) and offers free long-stay parking for up to 30 coaches.
The new coach drop-off and pick-up arrangements were introduced on Monday 15 May.