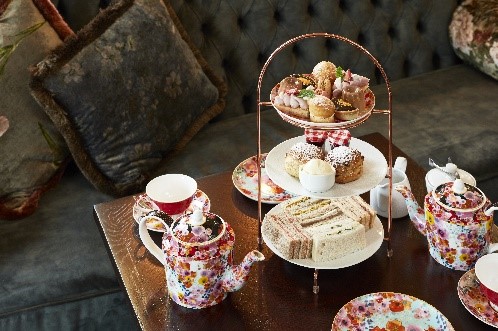 London Transport Museum launches Special Afternoon Tea and Evening Tour and Cocktail packages for two Hidden London tours this summer
London Transport Museum will be offering 'Special Afternoon Tea' and 'Evening Tour and Cocktail' tours for two of its award-winning exclusive Hidden London tours this summer: Down Street and Charing Cross
Tickets will combine historical tours of disused parts of the Underground network with experiences at luxury London hotels in the same day
On Friday and Saturday evenings, Down Street visitors will enjoy a specially designed, Winston Churchill-inspired cocktail and nibbles at the Flemings Mayfair
On Friday and Sunday afternoons, Charing Cross guests will enjoy a classic, quintessentially British afternoon tea at The Clermont
Hidden London tours are exclusive guided tours of London's Underground network that take guests to disused stations, 'ghost' platforms and other areas closed to the public to explore the city's history
The packaged tours of Down Street and Charing Cross will run all summer at the weekends from 7 July to 24 September
Tickets available from Wednesday 10 May
To book and register to the free e-newsletter, visit www.ltmuseum.co.uk/hidden-london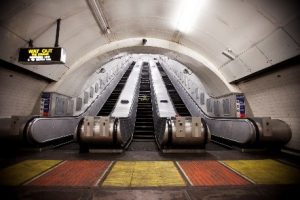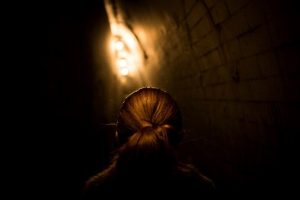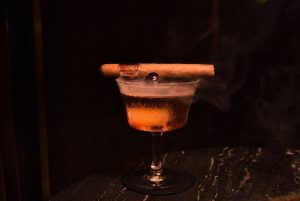 London Transport Museum is launching two afternoon and evening tour packages for its award-winning Hidden London tours of Down Street and Charing Cross, with tickets released today 10 May 2023.
Guests will be able to spend a unique and truly 'London' day, starting with an exclusive historical tour of secret and 'forgotten' locations on the Underground network and ending in a luxury experience at some of the city's finest hotels.
The experience packages will include a ticket to a Hidden London tour of either disused station Down Street or Charing Cross's secret Jubilee line platforms and corridors; and a cocktail and nibbles at the Flemings Mayfair or a classic Afternoon Tea at The Clermont.
London Transport Museum's Hidden London tours are exclusive guided tours that give ticketholders a chance to step into secret locations on London Underground's network where the city's history actually took place. They are the only ones in the city that grant guests access to locations which are usually off limits to the public.
The tours are written by historical experts from London Transport Museum and based on content drawn from the Museum's extensive archive and collection, making them a unique chance to learn more about the history of the city. They were named 'Best Hidden Gem in the World' at the Tiqets' Remarkable Venue Awards 2022 by public vote.
The full details of the two tour packages on offer this summer are:
Down Street and Luxury Cocktail & Nibbles at The Flemings Hotel
Running every Friday and Saturday at 17.30, from 28 July to 24 September
Tickets: Adult tickets £105 / Concession £100
Explore disused underground station Down Street, one of London's most intriguing spaces, hidden between the Piccadilly line tracks in Mayfair. It had a short life as a working station from 1907 to 1932, before becoming the Railway Executive Committee's top-secret headquarters in the Second World War.
This guided tour will take you down a warren of tunnels that lay hidden in plain sight, mere feet away from passing trains. You'll hear declassified war secrets and intrigues, how the railways were kept running during the war, and the stories of those who lived and worked there – including Prime Minister Winston Churchill, who secretly took refuge there at the height of the Blitz.
Once the tour finishes, you'll be directed to Manetta's Bar at nearby hotel Flemings Mayfair, a cosy, glamorous space full of secluded corners and 1930s flair where spies were once rumoured to meet.
There you will enjoy 'Darkest Hour,' a Churchill-themed cocktail designed specifically for the occasion and exclusively available to Hidden London guests, accompanied by tasty nibbles.
Over 14s only. Alcoholic drinks can only be served to over 18s. Non-alcoholic alternatives are available.
Charing Cross & Classic Afternoon Tea at The Clermont
Running every Friday at 14.35, from 07 July to 13 August
Tickets: Adult £79, Concessions £74
Explore secret areas of Charing Cross station that are not normally accessible to the public, but that you may recognise from many famous movies and TV productions including Skyfall (2012), Paddington Bear (2013), and TV's Killing Eve (2019) and A Spy Among Friends (2022).
This exclusive tour will take you to disused parts of the station – some even located right under Trafalgar Square- to tread the Jubilee line platforms and corridor that have been closed to the public since 1999 but have been used for filming ever since.
After the tour, you will be directed to beautiful The Clermont, one of London's greatest railway hotels, to enjoy a quintessentially British afternoon tea complete with scones, finger sandwiches and homemade treats.
Built on top of Charing Cross station by the Charing Cross Railway Company in 1865, the hotel's late Victorian charm will take you back in time to the golden era of travel, offering the perfect round up to your historical tour – complete with views of the busy Strand and Trafalgar Square below.
Over 14s only.
Other Hidden London tours will be available this summer, including tours of Kingsway Tram Tunnel and closed-off parts of Piccadilly Circus, Shepherd's Bush, and Moorgate stations, as well as the secret subterranean shelter beneath Clapham South.
Also included will be a walking tour around Covent Garden, Kingsway, Lincoln's Inn Fields and Victoria Embankment, as well as virtual tours including the newest one, 'Hidden London: Discovering the Forgotten Underground'.
Hidden London: The Exhibition
Guests can also extend their Hidden London experience by visiting the award-winning Hidden London exhibition in the Global Gallery at London Transport Museum, Covent Garden, on display until July 2023.
This immersive exhibition takes visitors on a journey through the history of some of London's most secret spaces belonging to the oldest subterranean railway in the world. It features a wealth of archive photographs, objects, artworks, diagrams and heritage posters relating to London's disused stations.
Adult tickets to visit the museum cost £24 and include free return daytime entry for a whole year. Kids aged 17 and under go free.
People receiving Pension Credit and Universal Credit can enjoy £1 entry tickets to visit London Transport Museum.
To book visit www.ltmuseum.co.uk/hidden-london