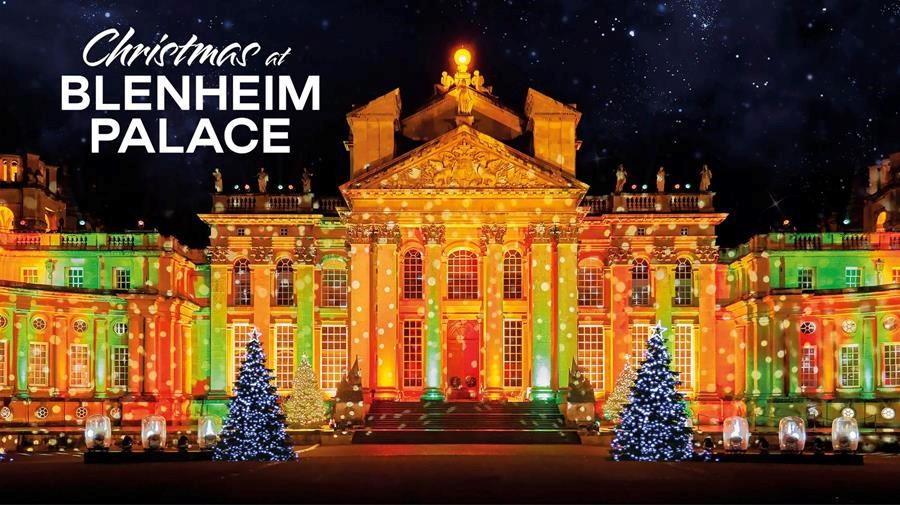 Christmas at Blenheim Palace
The Perfect Christmas
Book directly with Blenheim Palace.
This Christmas at Blenheim Palace we are excited to announce we will be taking group bookings directly through our Groups booking team. To book your date and time for the Palace, Trail and Afternoon Tea, contact Bmlenheim Palace.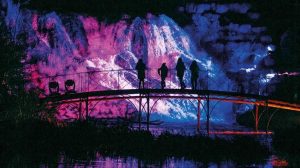 A magical after-dark trail for 2023 – The Great Outdoors in a brand-new light
Blenheim Palace is a place where new memories are made as a multitude of twinkling lights and seasonal sounds fill the air with festive fun. Firmly positioned as unmissable within the UK's seasonal calendar, this has everything you need for an unforgettable time.
Discover heart-shaped arches glittering in the moonlight, glowing tunnels filled with stars and an 8 metre sphere filled with over 20,000 moving LEDs , just some of the new displays to see this year. You will also see the return of the ever-popular dancing reflections in the colourful Cascades and magical Lakeside walk.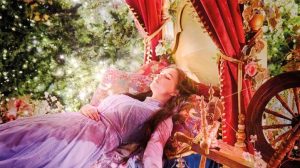 The story of Sleeping Beauty with a contemporary twist
Explore the Palace rooms transformed by the retelling of this classic fairy-tale for a new generation, from the Great Hall filled by a huge glistening Christmas tree to the candle-lit bedchamber where Aurora sleeps, watched over by the Lilac Fairy. Wander through the evil fairy's lair filled with toads, potions and menacing crows, then onto the busy castle kitchen frozen in time. Along the way watch out for spinning wheels, fluttering fairies and as the story unfolds, vines creeping everywhere. Looking for a happy-ever-after, the Lilac Fairy helps True Love to find a way through the woods and together they reawaken the castle after 100 very sleepy years….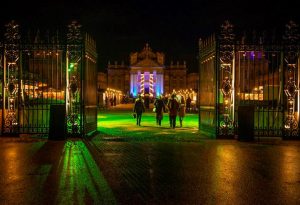 The Christmas Market in the Great Court
Discover a selection of treasurable gifts and enjoy some sweet indulgence as you escape the bustle of the high street. Set within the Great Court browse the wooden chalets filled with a wide range of arts, crafts and tempting treats for foodies, there's ceramics, textiles, homewares, jewellery and so much more….
If you would like to discuss your Christmas Package, please do contact a member of our Partnership team, partnerships@blenheimpalace.com
This year, there will be a new trail and a new exquisitely themed Palace interior, plan now to secure the date and time of your choice.