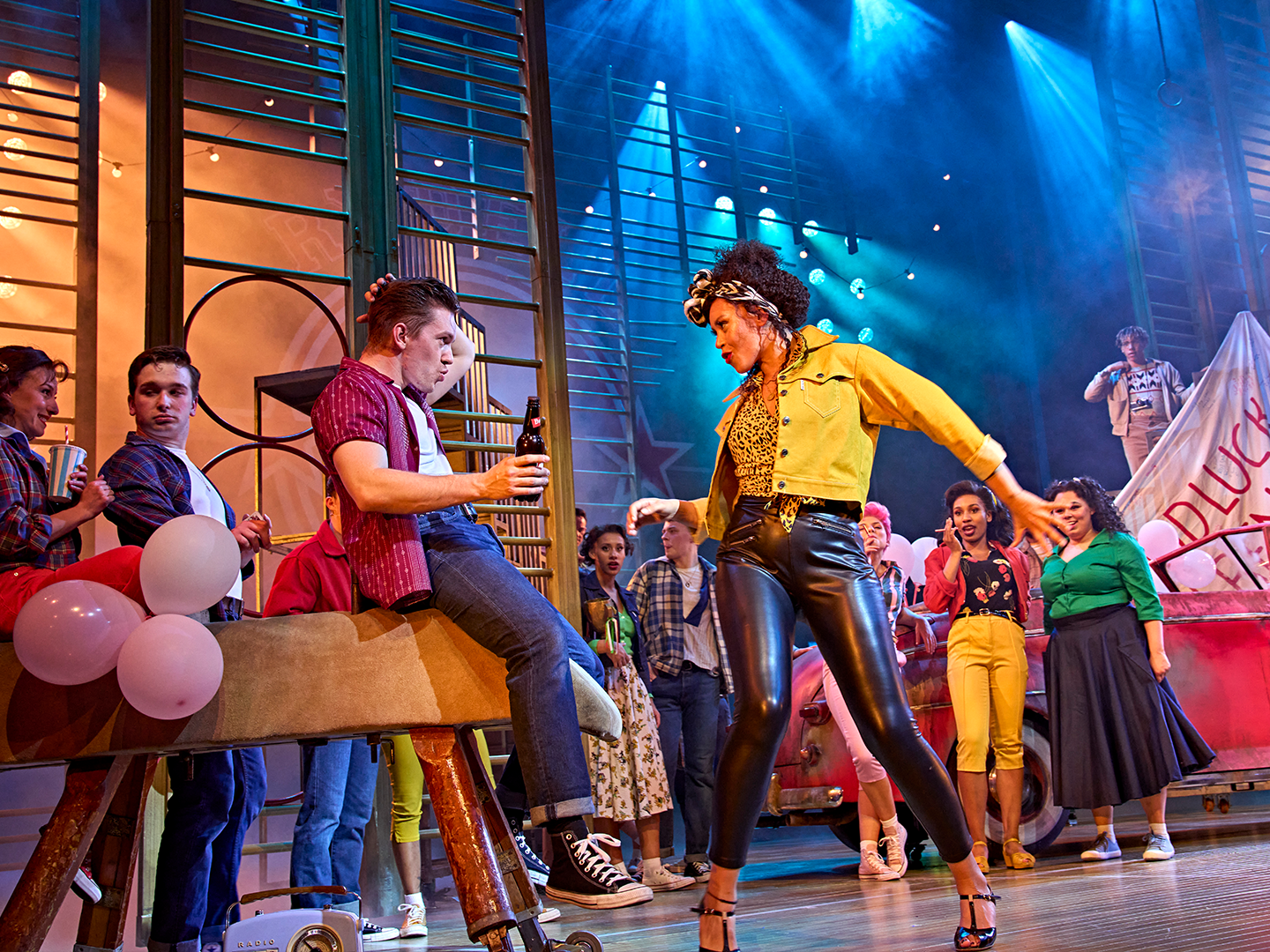 Musicals, Musicals!
GREASE
****
(Dominion Theatre, London booking until 29 October 2022)
Box office: 0844 847 1775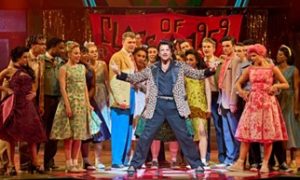 This new version has a lot going for it.  Altogether darker than the film, it uses the original musical version. A large cast performs the songs and choreography well.
Nowadays we would consider it sexist, but set in the 1950s, this was the way we looked at the behaviour of young men and women! Those who love the film will know all about the story.  Here some of the darker moments are brought to the fore.
It's lively and very loud.  Peter Andre is not a marvellous actor or singer but if you are a fan, I expect you'll enjoy him! Olivia Moore as Sandy is pretty and sings well and Jocasta Almgill as Rizzo is full of life with a super voice.  I would have liked a bit more charisma from Dan Partridge's Danny but I saw the musical in its early days so he might well have gained in confidence by now!
Grease is the word and the dancing and pretty costumes and attractive cast! Lots of songs to make you remember the past.  Much excitement in the audience – take your group…you won't regret it!
OKLAHOMA!
*****
(The Young Vic Theatre, London until 25 June.)
Box office: 020 7922 2922.
You'll need to go soon as it is not on for much longer. This is a very different version from the usual bouncy straightforward productions we usually see. The audience sits on 3 sides with a small band at one end of the traverse stage. There's a printed backcloth the other end. This open plan set with the house lights full on a lot of the time – only darkening with the confrontation between Jud Fry and Curly and a couple of other darker moments – makes the audience feel really involved in the show.
Sung and acted in a straightforward manner, there is some new orchestration using different styles of the well-known songs. Anoushka Lucas is super as Laurey with a lovely voice, and I particularly liked the American actor Patrick Vaill's Jud Fry.  The audience is blown away by Marsha Wallace's Ado Annie, especially her rendition of 'I'm just a girl who can't say no!' With his guitar, Arthur Darvill as Curly sings, 'Oh what a beautiful morning.'
The Rodgers and Hammerstein musical has glorious song after song and all comes over in this bright very special production.
Carlie Newman