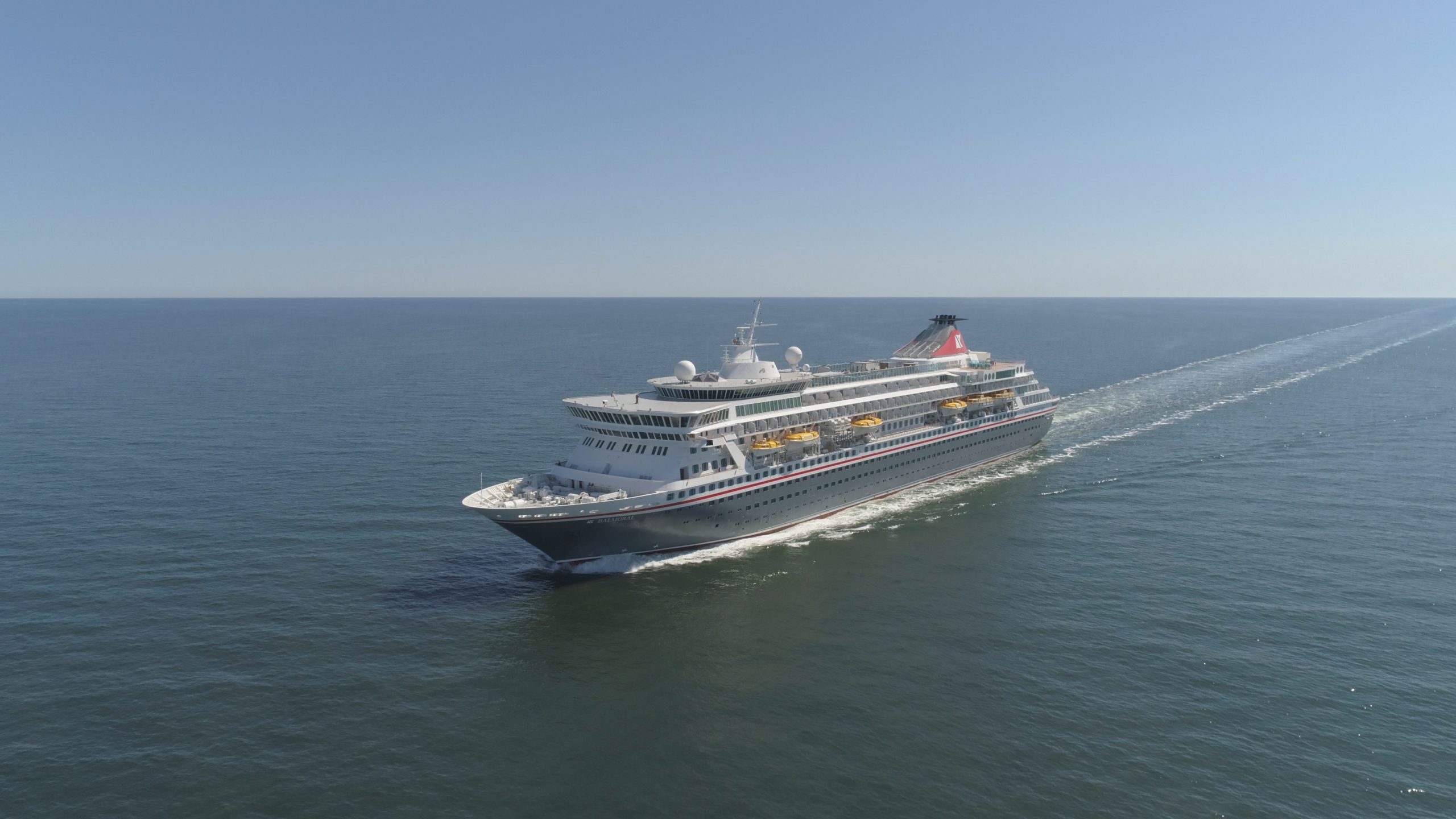 Fred. Olsen Cruise Lines removes face mask requirement for guests
Guests aboard Fred. Olsen Cruise Lines' fleet will no longer be required to wear face masks on board, following the line's latest review of its on-board measures.
The removal of masks is part of a phased reduction in Fred. Olsen Cruise Lines Covid-19 procedures, with pre-embarkation testing and the requirement to be fully vaccinated to remain in place.
Guests will be asked to pack a face mask with them for their travels, as will remain a requirement in some of the destinations they visit. In addition, crew members will continue to wear masks for the time being.
Balmoral is the first of Fred. Olsen's fleet to set sail without a face mask requirement, having departed Newcastle under the new measures on Wednesday. The new guidance will apply to Bolette's next departure from Southampton on 22nd May and Borealis' departure from Liverpool on 25th May.
Peter Deer, Managing Director at Fred. Olsen Cruise Lines, said:
"We have been regularly reviewing our on-board procedures, and know this move will be well received among our guests.
"Of course, we understand that some guests may prefer to continue wearing a face mask as they move around the ship, and this will be entirely at their discretion.
"The health and wellbeing of our guests and crew remains our utmost priority, and as such we will be operating a phased reduction in our on-board protocols. Pre-departure testing will remain in place at our ports, and we know that this is a measure that is supported by our guests. We will also continue to require all guests to be fully vaccinated to join us on board.
"These measures help us to ensure our ships remain a safe and enjoyable way to explore the world."
For group bookings and enquiries, please contact Fred. Olsen Cruise Lines' dedicated Group Sales Department on 01473 746169 (Monday to Friday, 9am until 5pm), or e-mail ellie.fulcher@fredolsen.co.uk. For further information on Fred. Olsen Cruise Lines, visit the website at www.fredolsencruises.com