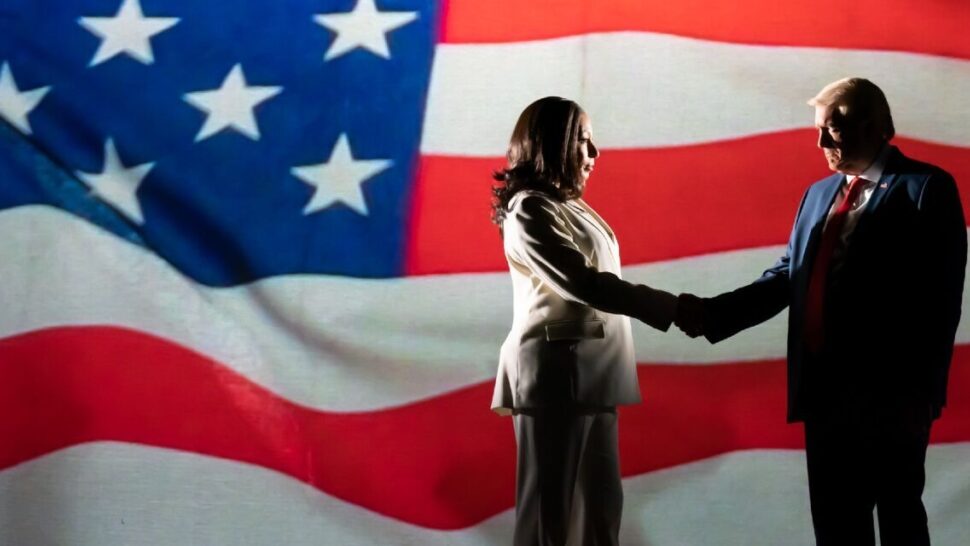 Some shows worth catching now!
THE 47TH
**** 
(Old Vic, London until 28 May. Box office: 0344871 7628)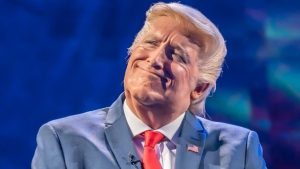 A fantastic central performance by Bertie Carvel makes this a production to remember.  Carvel plays Donald Trump, the former US President, in this well-written play by Mike Bartlett. From the moment he comes on stage in a golf cart, he is every inch Trump.  Bertie Cavel gives the best impression of Trump, even has his small hands! And Tamara Tunie is just right as VP Kamala.
Written in blank verse, the play, set in 2024, shows Trump deciding to run again and Biden opting to hand over to his Vice-President, Kamala. The title refers to the 47th President of the USA.  We see his adult children argue over who is the top one and whether to remain loyal to their father. Good performances all round and Carvel is unmissable!
THE FEVER SYNDROME
****
(Hampstead Theatre, London. Box office:020 7722 9301)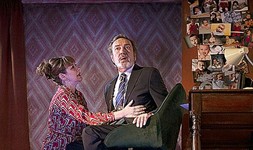 Just a very short while left to catch THE FEVER SYNDROMEat Hampstead Theatre, London. Directed by Roxana Silbert. The play shows Robert Lindsay as Professor Richard Myers about to get a major award.  He is frail and in bad health and his family gather around him to argue about his legacy – mainly money!
Hampstead Theatre always has wonderful sets and the one here is superb.  A cut out of a house showing rooms and a staircase.
THE CORN IS GREEN
*****
(National Theatre. London, until 11 June. Box office: 020 7452 3000)
The revival of THE CORN IS GREEN takes the play to a new dimension.  Director Dominic Cooke has Emlyn Williams, the author, introducing his play and directing the scenes – even changing the progression at the end! Miss Moffatt (a wonderful Nicola Walker) starts a school for young miners and discovers a special talent in one of them.  She gives special extra help to Morgan Evans (newcomer Iwan Davies) and sees him develop into a brainy star pupil.  Backed by a group of singing miners, this is a not-to-be missed production.
MARYS SEACOLE
***
Donmar Warehouse, London (until 4 June. Box office: 020 3282 3808)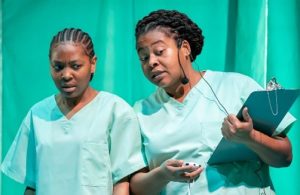 MARYS SEACOLE, A great story trying to get out of an overcrowded production at the Donmar Warehouse, London.  Kayla Meikle is superb in the role of Mary Seacole in the play about the British-Jamaican nurse who goes to the Crimea to help. at the Donmar Warehouse. But all the cast good.
Carlie Newman