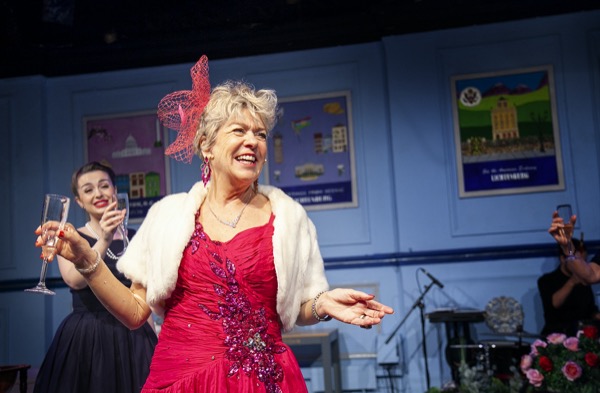 Three shows to catch:
OVERFLOW
DEAR ELIZABETH
CALL ME MADAM
OVERFLOW
Bush Theatre, London
(until 9 October. Box Office: 020 8743 5050)
****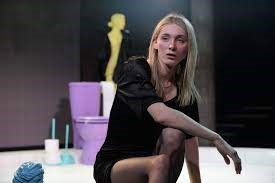 This is not one for the faint-hearted or squeamish! Set in a women's toilet area, there is an actual toilet on view – but thankfully never in use! The OVERFLOW of the title refers to a toilet blockage, resulting in an overflow of water. Reece Lyons plays Rosie, a vulnerable trans woman who has come into the toilet area to escape nasty comments.
During the play, Rosie addresses what it is like to be a trans woman, her fears and how to cope with life. She gradually destroys the toilet room. She recalls her time at a Catholic Primary school and how she was consistently naughty.
The writing by Travis Albanza is terrific and is very well interpretated by Reece Lyons, a transgender actor. The director, Debbie Hannan, certainly knows how to dress a set…and destroy it! She manages to portray both the vulnerability of the character as well as inserting a lot of the humour into the part. The audience loved it and, hopefully, all of us learned more about the life of those coping with their own
DEAR ELIZABETH
The Gate Theatre's production at Theatro Technis, Camden, London
(until 18th September)
***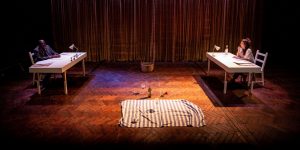 The play is composed of letters between the American poets Robert Lowell and Elizabeth Bishop. The letters which span three decades reveal a very close relationship between the two, but as friends, never lovers. Robert, in fact, has a separate married life and Elizabeth in her later years has a female lover.
The twist in this production of the play written by Sarah Ruhl, directed by Ellen McDougall, is that the two actors (one experienced, one a new actor) portraying the couple have not rehearsed beforehand – in fact, have not even read their own parts before. On press night the actors were Martins Imhangbe and newcomer Roberta Livingston. To make it harder, the actors receive not only pages of the script one at a time but also stage directions which involve lots of movement. For most of the time they are sitting at desks facing each other. The two manage the props and actions extremely well, but, for obvious reasons, are somewhat hesitant at times when reading the script.
An interesting concept but I would love to see the play having been fully rehearsed.
CALL ME MADAM
Upstairs at the Gatehouse, London
(until 10 October. Box office: 020 8340 3488 )
****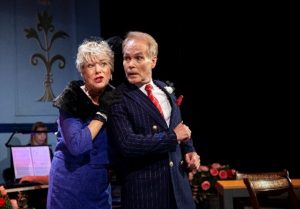 The lovely Gatehouse Theatre excels in presenting small-scale musicals. And with Call Me Madam hits the right notes (literally) again. Mrs Sally Adams (Rosemary Ashe) says , "Call Me Madam" when she arrives in Lichtenburg as their new American Ambassador. A very wealthy and well-renowned hostess, she has just been appointed to the (fictional) little country. Knowing nothing about it, she causes some disruption before cheerily going on her way.
Rosemary Ashe is great in the title role and is ably supported by Richard Gibson as her admirer in Lichtenburg. Nicely directed by Mark Giesser.
There are some great songs delivered well by a super cast with a tuneful little band. The whole cast sing excellently – though their dancing could be improved. This is a light, very jolly musical which will have you smiling all the way through.
Carlie Newman