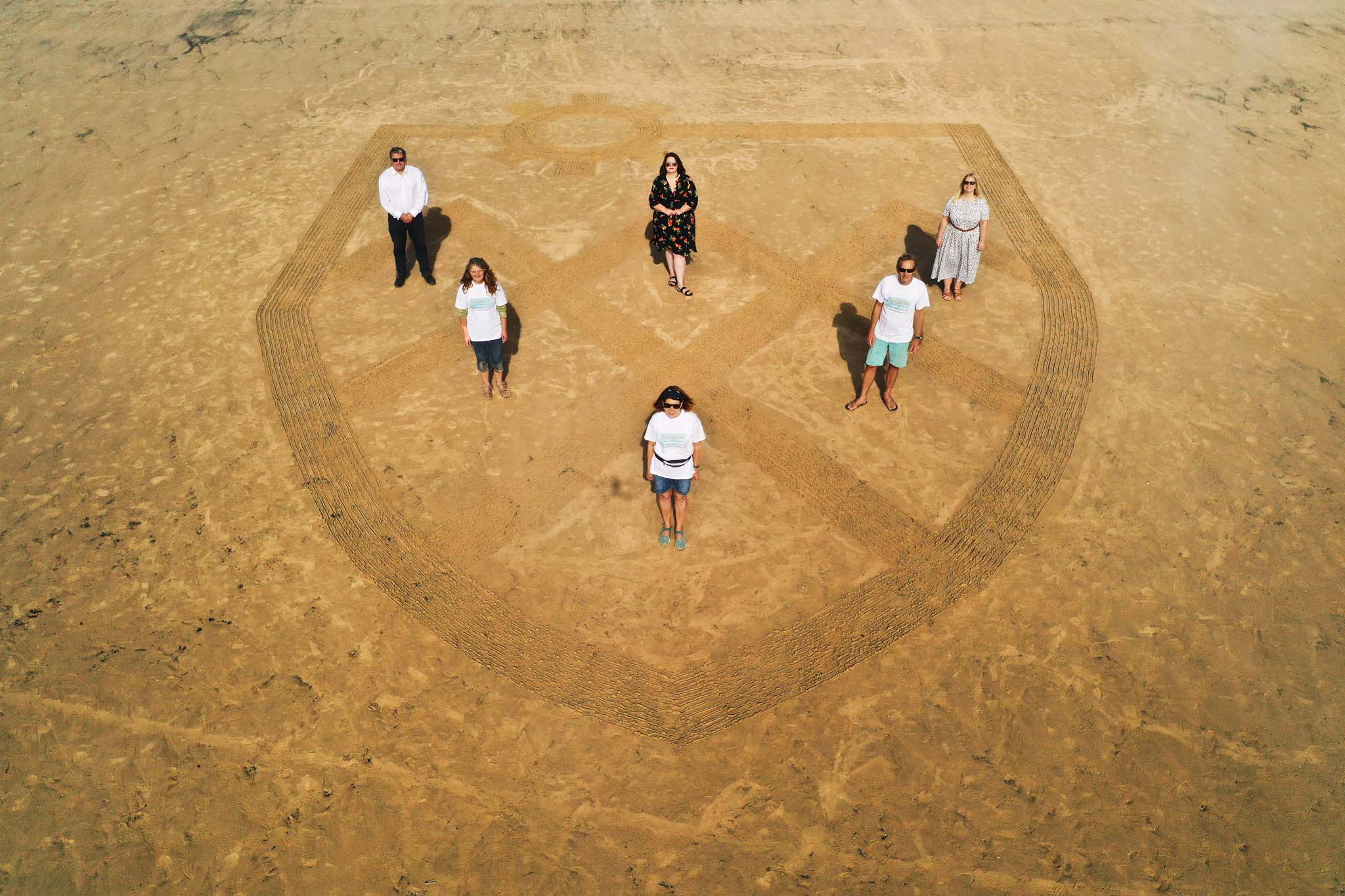 Dramatic Heart of Wales Campaign Revealed
A new tourism campaign fronted by Neath Port Talbot County Borough Council (NPTCBC) is being launched this month. The Dramatic Heart of Wales campaign is hoping to attract tourists to the area for overnight stays for the remainder of 2021 and into 2022.
Neath Port Talbot is located in the heart of the South Wales coastline, nestled between Cardiff and Swansea. It is traditionally known for its heavy industry, with one of the largest steel manufacturing sites in the UK based there but it also boasts world-class mountain biking trails, breath-taking waterfalls and a rich heritage.
The Dramatic Heart of Wales was conceived to highlight Neath Port Talbot as the beating heart of the region but to also convey the dramatic natural and industrial landscape that exists from the coastline up to the forests and mountains beyond. The name also gives a nod to the Hollywood mega-stars who hail from this area including Richard Burton, Sir Anthony Hopkins and Michael Sheen.
The campaign will see the launch of a new destination website and social media channels as well as a digital marketing and a public relations campaign to showcase the area's unique offering. The site will highlight itineraries that have been carefully crafted with local tourism operators to attract distinct audience groups including families, history buffs and extreme sports enthusiasts. The campaign will also target group travel and tour operators.
The last 18 months has been extremely challenging for the tourism industry but has highlighted the popularity of coastal, outdoor holidays in the UK. Tourism operators in Neath Port Talbot have shown immense resilience in adhering to government regulations and changing the way they operate to ensure the safety of their guests. It is hoped that this campaign will encourage holiday-makers to visit following a busy summer trading period.
Wales's popularity as a domestic tourist destination has soared in recent years with Welsh Government reporting a 6% increase in overnight domestic trips to Wales in the first six months of 2019, generating an expenditure of £880 million.
Karleigh Davies, Destination Management and Marketing Manager within the tourism team at NPTCBC, who is leading the campaign comments: "Visit Wales has led the way in positioning Wales as a varied and interesting location for travellers both domestically and from overseas. We hope to emulate their campaigns, change perceptions of this area and attract people who may not have previously considered a short break in Neath Port Talbot – The Dramatic Heart of Wales. Rather than passing us by on their way to West Wales or simply stopping in Cardiff, we want to encourage all types of tourists to explore the area and take in its natural beauty and the wide range of activities on offer.
"We are also getting behind the Visit Wales Addo campaign which is encouraging a safe return to tourism and hospitality for both visitors and businesses. Addo means 'to promise' in Welsh, and we are encouraging visitors to made a collective promise to care for each other, our epic land and to care for our communities."
In line with current trends, the itineraries have been created to give travellers an experience that includes accommodation and activity options. To encourage overnight stays and to appeal to a broad audience the itineraries are themed around mountain biking, walking, heritage and adventure.
Neath Port Talbot County Borough Council secured funding for this project via the Visit Wales Regional Tourism Engagement Fund (RTEF). RTEF is supported through the Welsh Government Rural Communities – Rural Development Programme 2014-2020, which is funded by the European Agricultural Fund for Rural Development (EAFRD) and Welsh Government.
For more information please contact Jenny Harding at MGB Communications on 01792 460200 or email Jenny@mgbcomminications.com