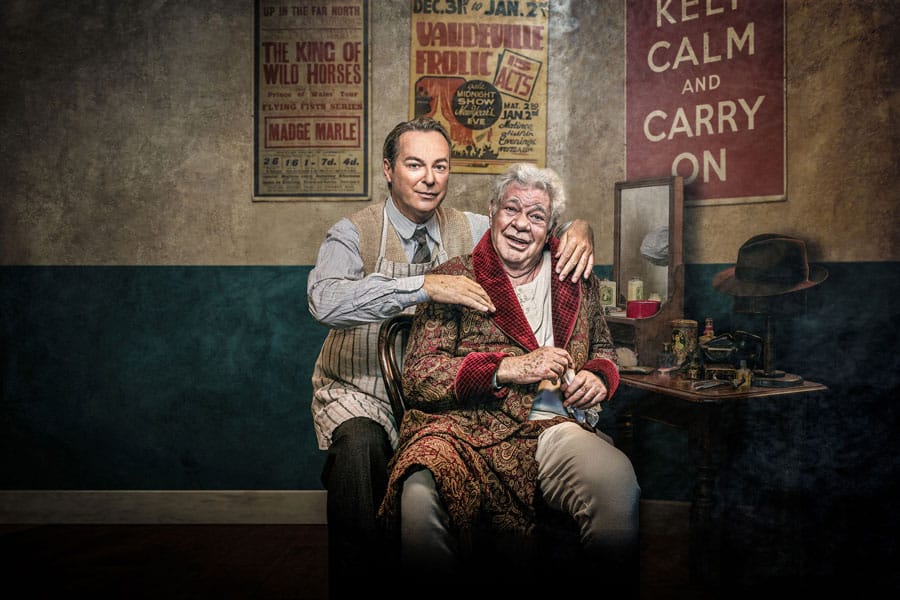 Theatre Tips from AGTO – Around the UK
Heathers: The Musical
Heathers the musical is on tour and booking now.
The show will open on tour on 5 August at Leeds Grand, before visiting Liverpool, Nottingham, Newcastle, Sheffield, Birmingham, Canterbury, Manchester, Belfast, Dublin, Brighton, Wimbledon, Bristol, Milton Keynes, High Wycombe, Cardiff and Edinburgh.
Dial M for Murder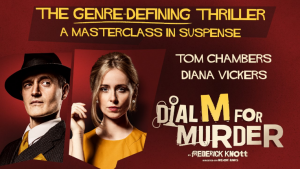 Dial M for Murder is to resume UK tour dates this autumn with The X Factor songstress – now renowned for her acting roles – Diana Vickers joining the production alongside Tom Chambers, Christopher Harper and Michael Salami as they resume their roles in the genre-defining thriller.
Performances begin on Tuesday 31st August at Leicester's Curve Theatre. The show then plays at the Theatre Severn, Shrewsbury; Playhouse Theatre, Liverpool; Churchill Theatre, Bromley; Theatre Clwyd, Mold; Everyman Theatre, Cheltenham; Lyceum Theatre, Sheffield, Milton Keynes Theatre; New Theatre, Cardiff; Palace Theatre, Southend; The Lowry, Salford before concluding its run at the Malvern Theatre in December.
TV and stage favourite, Tom Chambers, (Top Hat, Strictly Come Dancing) stars as the charismatic and manipulative Tony Wendice, a jaded ex-tennis pro who has given it all up for his wife Margot, played by Diana Vickers. When he discovers she has been unfaithful his mind turns to revenge and the pursuit of the 'perfect crime'.
Charlie & Stan
A silent comedy about the greatest comedy duo that nearly was.
Told by An Idiot's Production to tour: National Press Night at the Minack Open Air Theatre Cornwall on 2 August 2021.
Olivier and Tony Award-winning producer David Pugh, the renowned theatre company Told by an Idiot and Theatre Royal Bath Productions present the Silent Comedy CHARLIE & STAN, written and directed by Paul Hunter, with an original piano score played live
Due to the actor playing Charlie Chaplin in the original production becoming pregnant, Charlie Chaplin will now be played by Danielle Bird, joining Jerone Marsh-Reid as Stan Laurel, Nick Haverson as Fred Karno and Sara Alexander playing all the other parts, including Chaplin's mother, and the piano! They will be joined by Reggie, making his stage debut as Scraps the Dog. Reggie will not play Sundays – something to do with Elaine Paige – and, at those performances, the part of Scraps will be played by a puppet.
In 1910, the then unknown Charlie Chaplin and Stan Laurel set sail on board a tramp steamer from Liverpool to New York as part of Fred Karno's famous music hall troupe. On the voyage, they shared a cabin, they shared comedy routines, they shared laughter, but, by the end of the journey, they hated each other… yet they would both go on to become two of the biggest stars of the age.
Inspired by real life events, Told by an Idiot's acclaimed production of CHARLIE & STAN is the remarkable story of the greatest comedy double act that nearly was. With an original piano score played live at every performance, CHARLIE & STAN is a hilarious and deeply moving homage to two men who changed the world of comedy forever.
PIAF
(Nottingham Playhouse, July 2-17, opens July 6; followed by a run at Leeds Playhouse's Quarry Theatre, from July 23-August 7)
Jenna Russell stars in the title role of Pam Gems's play, joined by Sally Anne Triplett as Toine – Edith Piaf's best friend and confidante. They are joined by Laura Pitt-Pulford as Marlene Dietrich, Garry Robson as Louis Leplee – the nightclub owner who discovered Piaf. — and Louis Gaunt as Piaf's husband Theo.
Hamlet
(Windsor Theatre Royal, June 21-September 4, press night July 20,).
Ian McKellen, now aged 81, returns to a role he previously played fifty years ago, in a new production by Sean Mathias that is age, colour and gender-blind. The company also includes Steven Berkoff, Jenny Seagrove, Francesca Annis and Jonathan Hyde. The company will also perform The Cherry Orchard from September
South Pacific
(Chichester Festival Theatre, from July 5-August 28, streamed as live, August 4, 9, 14, 18, 21, 26, 31 and Sept 3).
Artistic director Daniel Evans directs Gina Beck as Nellie Forbush, Julian Ovenden as Emile de Becque in a new production of the Rodgers and Hammerstein classic, originally planned for last summer and now being staged this year. Owing to the news that Gina Beck is pregnant, she will now share the role of Nellie with Alex Young from August 5, who will then take over full-time from August 23 for the remainder of the run.
The Comedy of Errors
(Lydia and Manfred Gorvy Garden Theatre, Stratford-upon-Avon, July 13-September 25, then touring to Nottingham Theatre Royal, Canterbury's Marlowe and Bradford's Alhambra.)
Philip Breen's new production, which was due to be part of the RSC's 2020 season but was postponed owing to the COVID pandemic, is now launched in a specially constructed outdoor performance space (shown above), located in the Swan Theatre Gardens, flanked by the river Avon. After Stratford, it will tour to indoor venues, with a London run at the Barbican now confirmed for November.
The Dresser
Written by Ronald Harwood
Directed by Terry Johnson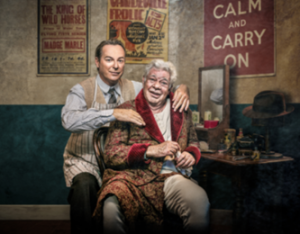 Theatre Royal Bath Productions and Everyman Theatre Cheltenham confirm new tour dates for Ronald Harwood's highly acclaimed drama The Dresser starring the much loved UK entertainer Julian Clary as Norman and Olivier Award winner Matthew Kelly as 'Sir'.
Directed by Olivier Award-winning Terry Johnson, The Dresser will run at Theatre Royal Bath from 9 September 2021, before dates at Cheltenham Everyman Theatre, Theatre Royal Brighton, Norwich Theatre Royal, Cambridge Arts Theatre, Theatre Royal Plymouth, Richmond Theatre and Marlowe Theatre in Canterbury, with further tour dates to be announced.
Inspired by memories of working as Donald Wolfit's dresser as a young man, Ronald Harwood's evocative, affectionate and hilarious portrait of backstage life is regarded as one of the most acclaimed dramas of modern theatre.
Get booking for your local theatre!
Carlie Newman