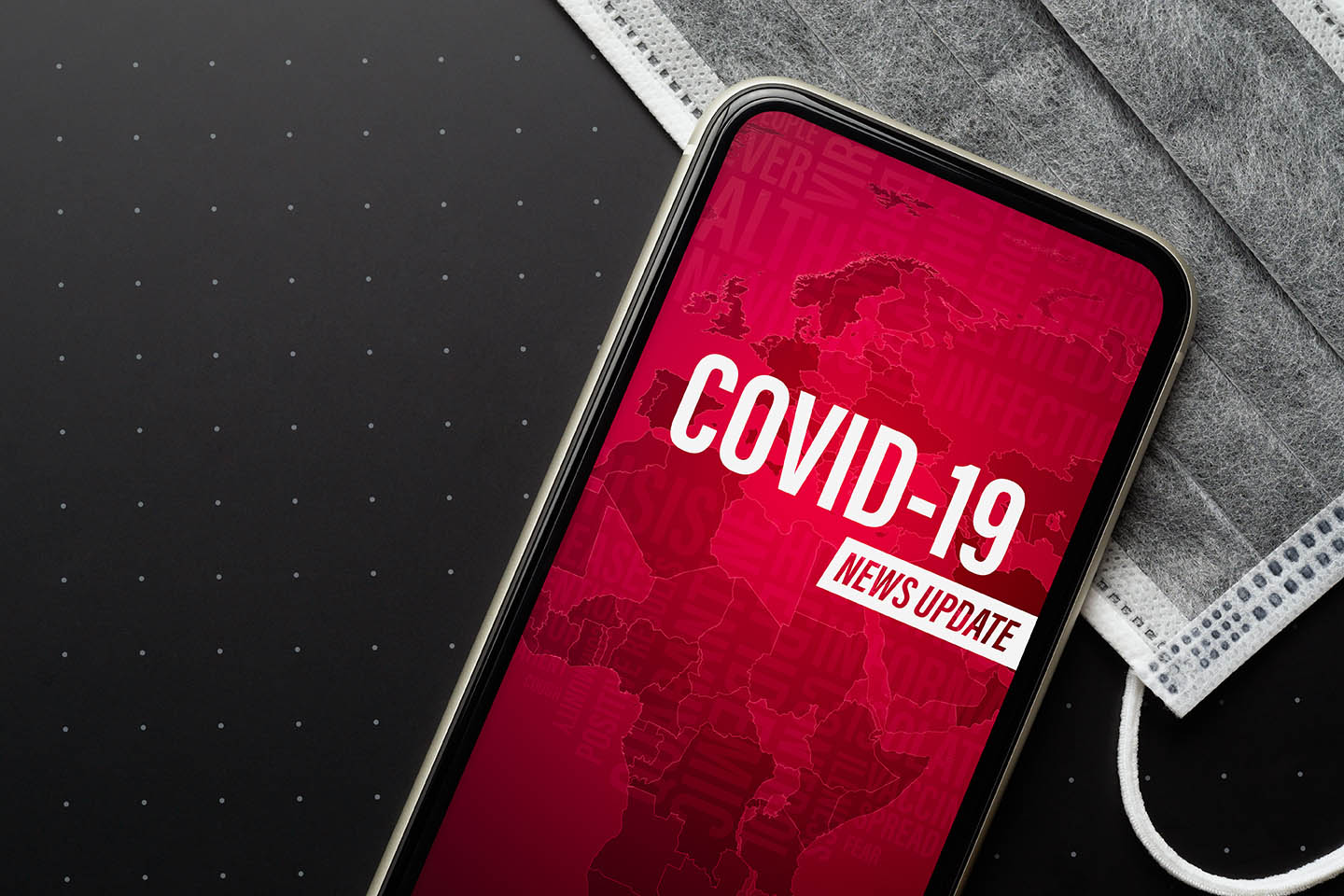 COVID-19 Update 26th May 2021
Guidance for Areas with Indian Variant
You will have noticed that the Government's main guidance to the public was updated on Friday evening advise people in the following areas to "avoid travelling in and out of affected areas unless it is essential, for example for work (if you cannot work from home) or education"
Bedford Borough Council
Blackburn with Darwen Borough Council
Bolton Metropolitan Borough Council
Burnley Borough Council
Kirklees Council
Leicester City Council
London Borough of Hounslow
North Tyneside Council
This has sparked considerable political debate as to whether this equates to a de facto regional lockdown and many tourism businesses are uncertain as to what they should do if they have bookings from customers from these areas. We are seeking clarification on the situation but, at the moment, it businesses should treat the situation as similar to when areas were in Tier 3 last year – ie., that this is guidance rather than a legal requirement and businesses should adopt best practice with existing bookings in terms of postponements and cancellations.
https://www.gov.uk/guidance/covid-19-coronavirus-restrictions-what-you-can-and-cannot-do#if-youre-in-an-area-where-the-new-covid-19-variant-is-spreading
Feedback for DCMS
With the move to Step 3 last week, DCMS has asked for feedback gather feedback from tourism businesses on the following issues.
Step 3 domestic reopening – how are businesses performing and what issues have arisen
Step 3 international reopening – how are businesses performing and what needs to happen now
Step 4  – what issues remain unresolved in the lead-up to Step 4
DXCMS has asked for feed back on these issues by Friday, so if you can send me any comments by close of play on Thursday, I will collate these and feed them through.
IPS Figures for 2020
ONS has published the final International passenger Survey figures for 2020. The headline stats are:
Overseas residents made 11.1 million visits to the UK in 2020; this was 73% fewer than in 2019 as travel reduced because of the coronavirus (COVID-19) pandemic.
Overseas residents spent £6.2 billion on their visits to the UK in 2020; this was 78% less than in 2019.
UK residents made 23.8 million visits abroad in 2020, which was 74% fewer than the previous year because of the coronavirus pandemic.
UK residents spent £13.8 billion on visits abroad in 2020; this was 78% less than in 2019.
On the inbound side, the 78% reduction in expenditure equates for a loss of £22.3bn for the UK economy. This, in turn, equates to around 370,000 jobs that have been put at risk. In addition, the 78% decline in outbound expenditure equates to a loss on a further £25bn to businesses in the UK such as tour operators, travel agents and transport operators which puts a further 700,000 jobs at risk.
https://www.ons.gov.uk/peoplepopulationandcommunity/leisureandtourism/articles/overseastravelandtourism2020/2021-05-24
Business Impacts of Coronavirus
ONS has produced new regional data on the impact of restrictions on businesses up until the beginning of Step 3. The data, as usual, shows that tourism/hospitality is the most impacted sector of the economy but there are quite marked regional differences. For example, the East Midlands had 79% of hospitality businesses operating between 4-16th May, while only 24% of hospitality businesses in the West Midlands were operating during this period. On a UK-wide basis 66% of hospitality businesses were operating compared with 83% of all businesses.
Similarly, 68% of hospitality businesses report a decline in revenue which is twice the percentage of UK businesses as a whole (34%) that report a decrease in turnover. These are regional variations within these figures as well with only 56% of hospitality businesses in the South West reporting a decline in revenue compared to 72& in the South East.
https://www.ons.gov.uk/businessindustryandtrade/business/businessservices/articles/businessinsightsandimpactontheukandsubnationaleconomy/may2021
Airport And Ground Operations Support Scheme
The Aviation Minister, Robert Courts MP, has tabled a statement in parliament stating that the Government has so far distributed £87m to Commercial Airports and Ground Operators as part of the Support Scheme. This scheme has been extended through the first six months of the current financial year.
https://www.gov.uk/government/speeches/airport-and-ground-operations-support-scheme-financial-assistance-to-the-aviation-industry