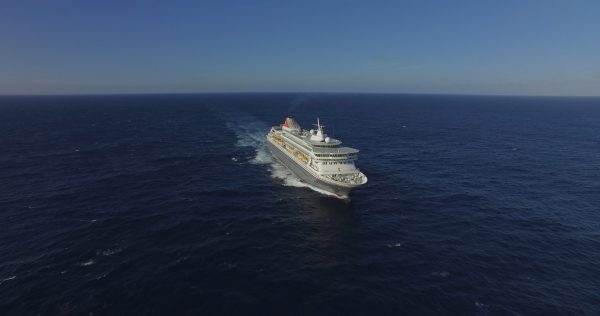 Fred. Olsen Cruise Lines, AGTO Group Cruise: Maiden Voyage of Bolette
Departs Dover 16th August 2021 – 3 nights – cruise code T215
Itinerary & Scenic Cruise Highlights
16th August- Departs Dover
17th August – Cruising by the Isles of Scilly
18th August – Cruising by the Channel Islands
19th August – Arrives Dover
Enjoy some well-earned time away on a long awaited escape from it all, as we return to the water and get back to doing what we love – experiencing the relaxation and exploration of cruising. Short and sweet, this sailing is the perfect break, a chance to relax, breathe in the fresh sea air and delight in the beauty of the British Isles, all in the space, comfort and warm atmosphere of a smaller ship. What's more, there's the additional excitement of being amongst the first guests to join us on board our beautiful new flagship, Balette.
When Balette sets sail from Dover on her maiden Fred. Olsen cruise, she'll take you on a relaxing journey of scenic discovery amongst beautiful archipelagos off of England's south coast. During a restful few hours spent gliding around the Isles of Scilly, you'll enjoy views of their picturesque, golden-beach framed lands1 bays and craggy islets, while there's also a day of revelling in the beauty of the Channel Islands. See the countryside scenes and dramatic coasts of Jersey, Alderney and Guernsey, plus view historic sites such as Fort Brecqhou. Along the way you may spot British fauna too – a team from ORCA will be on board to help you watch out for native marine and bird life.
AGTO- Special Group fares offering S% group discount off of launch fares
Interior twin rooms from £459 pp,
Superior Oceanview twin rooms (restricted view) from £499 pp,
Superior Ocean-view twin rooms from £599 pp,
Terrace twin rooms from £669 pp
Single Ocean-view Rooms from £949
All prices are capacity controlled, & subject to change, subject to availability at the time of booking,
Plus £50 per person Free On board spend credit
Plus a Free Group Drinks Party On board
(Subject to minimum numbers}
For bookings & enquiries please call Fred. Olsen Cruise Lines Reservations 0800 0355 054 & quote GRP0138 (open Mon to Sat 9am – 5pm)
Please do book early to avoid disappointment, as due to this cruise being the Maiden Voyage, cabins are selling fast…
We hope you can join us, bon voyage!