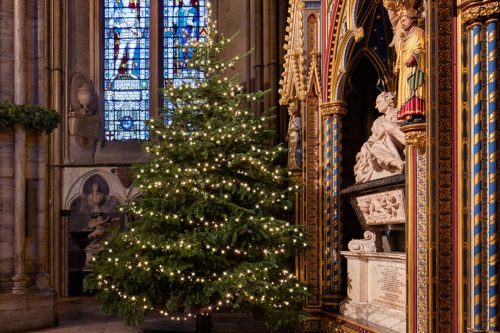 December at Westminster Abbey
The season of Advent began at the end of November and, as we approach Christmas and lockdown restrictions are eased in England, we are delighted to be able re-open our doors to worshippers and visitors from all over the world at this very special time.
Read on to find out more about all our highlights for the month ahead – we're looking forward to welcoming you soon!
CHRISTMAS SERVICES
Celebrate the Christmas Story at Westminster Abbey.
All our Advent services are free but, owing to social distancing restrictions, some may require pre-booking and numbers will be limited. Please do keep visiting our website for full Advent service listings.
FIND OUT MORE ABOUT CHRISTMAS SERVICES AT THE ABBEY
VISITING THE ABBEY
From 11th December, the Abbey will re-open its doors to sightseeing visitors on the below days.
Friday 11th and 18th December 10:00am – 2:00pm
Saturday 12th and 19th December 10:00am – 1:00pm
Tuesday 29th, Wednesday 30th and Thursday 31st December 10:00am – 3:30pm
The side chapels and The Queen's Diamond Jubilee Galleries will be closed, to allow us to effectively manage appropriate social distancing restrictions.
As ever, opening times can be subject to change. The Abbey's website always features the most up-to-date times for visiting so do be sure to check when planning your visit!