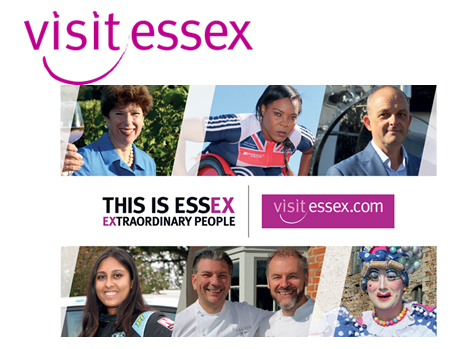 This week, we launched a new short film, This is Essex, in which the good people of our county stepped forward to showcase the real Essex and take on (and dispel) some long-standing stereotypes.
In the film, comedian Ellie Taylor takes a wry look at the Essex accent from the well-known 'TOWIE' nightclub, Sugar Hut and, with tongue firmly planted in cheek, eighth generation Mersea oysterman, Tom Haward, proves (whilst dressed head to toe waterproofs) that going 'out out' doesn't mean getting out the false eyelashes and fake tan! Female rally champion, Nabila Tejpar shows us all that, surprise surprise, the county is not full of 'boy racers' after all.

The film also stars Essex treasures such as Michelin starred chefs, the Galvin Brothers, Super Scientist Dr Miles Adcock, Paralympian Anne Wafula-Strike and much-loved pantomime dame, Antony Stuart-Hicks. Check out the film on the Visit Essex website and social media channels. Follow us over the next few weeks to find out more about some of the Extraordinary Essex folk who took part in the film or click here.