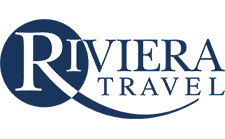 Italy inspires a passion for travel as Riviera re-starts 2020 escorted tours
Last year Riviera Travel took some 30,000 people to Italy, including 12,000 to the Italian Lakes. The high number of repeat bookers shows that what Italy has to offer makes it a firm favourite for our customers. Today Italy is not only beautiful and welcoming, but now also one of Europe's safest countries. This is why Riviera Travel recently sent a team to a variety of destinations in Italy to assure ourselves that the travel experience would be both exceptional and safe.


Riviera's chief commercial officer, Jim Forward said:
"We want people to be confident travelling to Italy and have been working with UK health experts and Italian hoteliers amongst others to ensure that British tourists can enjoy a fantastic experience in a safe environment.
I wanted to be personally reassured and so put this to the test, taking a team of Riviera staff – from Operations, Health & Safety, Customer Service and the Agency Sales team – to inspect hotels and visit attractions in Lake Como, Venice, Verona and Lake Garda. We experienced first-hand what travel and touring is like for those that want to take advantage of a quieter time to explore some of the country's most iconic sights.
We concluded that those arriving in Italy will have a great time, with a richer and more personal holiday experience. With fewer people you get the opportunity for a more intimate exploration of normally busy tourist hot spots, plus a warm welcome from hotels, bars and restaurants – seeing St Mark's Square in Venice without the crowds is really special. You are temperature tested entering hotels and other facilities, and hand sanitiser is everywhere. Just as in the UK, you cover your face on public transport and in enclosed spaces. The new processes are sound and I felt safe.
Happily going that extra miles for customers is at the heart of the Riviera approach. This is why we have also introduced a range of best-in class customer guarantees for those that book now. This includes extra booking flexibility; COVID-19 cancellation and curtailment protection as standard; a promise that you will pay the best price, so if we reduce the price for new customers we will apply the reduction to every booker; plus our overarching happiness guarantee – if you are not happy on your trip by the second day then we will return you to the UK and refund your holiday."
Also travelling was Stuart Milan, channel director for Riviera Travel, who commented:
"We recognise that travel agents often have a personal relationship with customers and today more than ever it is important that they have confidence in recommending an operator to travel with. That is why it was important for our Agency Sales team to experience the trip, so they can speak to our travel partners with confidence about the measures that are in place to protect our customers.
Personally, I didn't find wearing a face covering much of a bother, and in any case it was more than made up for by exploring the gardens, stately homes and galleries without the normal crowds. Of course, travelling now won't be for everyone, but for those with a yearning for a unique and immersive travel experience we are confident that these tours offer something special. Our regular tours to Italy resume from April 2021, and forward bookings are already very strong."
Web: www.rivieragroups.co.uk
Tel: 01283 742300, lines open Monday – Friday 9am to 5pm and Saturday 9am to 1pm.