VISIT SCOTLAND welcomes visitors back with emotive film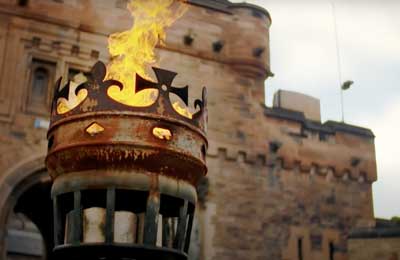 VisitScotland has launched a £3million marketing campaign with an emotive film welcoming back Scottish tourism and reminding us what a beautiful country we have right on our doorsteps.
The film, which is covered on TV and radio stations across Scotland has the clear message that 'Only in Scotland can travelling so little make such a big difference'.
It encourages Scots to travel close to home in a responsible way and appreciate what's on offer in their own country, featuring locations from across Scotland as well as representatives from Scotland's tourism industry.
VisitScotland's marketing strategy includes up to 10 weeks of advertising across STV, Channel 4, ITV and Sky, a 6-week campaign on Bauer radio stations across the country as well as digital channels such as DAX, Spotify and Facebook advertising.
The marketing activity will take a phased approached to ensure that tourism businesses will be able to open with the support of local communities and will have the safety of staff and visitors at the heart of the campaign. The tourism industry in Scotland has been devastated by coronavirus and VisitScotland is urging people to give their well-being a boost by rediscovering their own country.
The campaign will be extended to the rest of the UK from the end of July including a partnership with TripAdvisor and Expedia, and additional advertising with Hearst media titles including Cosmopolitan, Good Housekeeping and Red Magazine.
There is also a new Guide to Safe Travels video and a VisitScotland Good to Go database, which currently has more than 4,500 registrations live on the visitscotland.com listings which can be filtered in a search.
VisitScotland director of marketing, Vicki Miller says: "We're delighted to finally be in the position to be able to launch a marketing campaign to celebrate the reopening of tourism. The Covid-19 pandemic has had a devastating impact on the industry, and we'd like to encourage people across Scotland to get out there and support businesses in any way we can.
"This film celebrates the huge variety of activities we have right across the country, showing you don't have to travel too far to have a fantastic experience. Alongside this though, it's important we respect that tourism might not look the same as before, but the warm Scottish welcome remains. We ask that people follow the recommended guidelines, book in advance and respect the local communities so there's something to enjoy for everyone."
Tourism secretary Fergus Ewing adds: "It's been an extremely tough period for Scotland's tourism sector but thanks to everyone's efforts in suppressing the virus, we are now at the stage where we can warmly welcome visitors once again.
"VisitScotland's marketing campaign will be instrumental in encouraging people back to our hotels, restaurants and visitor attractions. Our country has so much to offer and I hope people in Scotland take this opportunity to book a well-deserved break, and support our world-class tourism industry in turn."