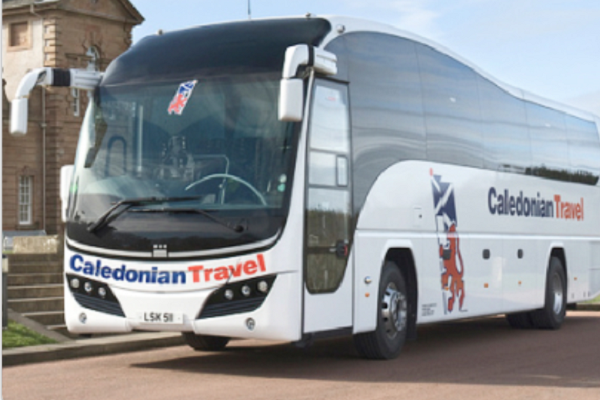 Caledonian Travel brand bought by former management
The former senior management team of coach brands Caledonian Travel and National Holidays has bought the Caledonian Travel coach brand.
The former managing director of National Holidays, and director of Caledonian Travel and Shearings Group, Graham Rogers, is understood to be part of the team behind the acquisition and new management running Caledonian Travel.
Other former senior National Holidays staff involved in the new company are understood to include former commercial manager Martin Lock, former business development manager Carl Brackenbury, and former IT director Mark Williams.
Caledonian Travel was part of Shearings and National Holidays parent company Specialist Leisure Group, which went into administration in May.
The Shearings brand was acquired by rival coach operator Leger last month and National Holidays was bought by JG Travel Group earlier this month.
Caledonian announced on Facebook and its website that it had bought the brand from the administrators and is now putting together a coach holiday programme, with a brochure to follow.
The deal was completed on July 3 and includes the website, social media sites and the customer database of Caledonian Travel.
All coach holidays booked before Specialist Leisure Group entered administration remain cancelled, with customers entitled to refunds.
The firm said it was looking to employ some former Caledonian Travel staff "to help restore this brand as one of the leading coach holiday companies".
The company said: "The former senior management team of Caledonian Travel and National Holidays are proud to announce that we have purchased the Caledonian Travel brand and are now busy putting our holiday programmes together to offer to you, our valued customers.
"Between us we have over 130 years of experience in the coach holiday market and have been responsible for developing the largest brands in the market and we are absolutely delighted to have been able to purchase the brand Caledonian Travel which has been operating short breaks and holidays by coach for over 30 years.
"Caledonian Travel has a rich history of offering a stunning range of holidays and short breaks with customers and customer loyalty at the heart of everything we do which is why we have made this commitment to purchase such a well-respected and well-known brand."