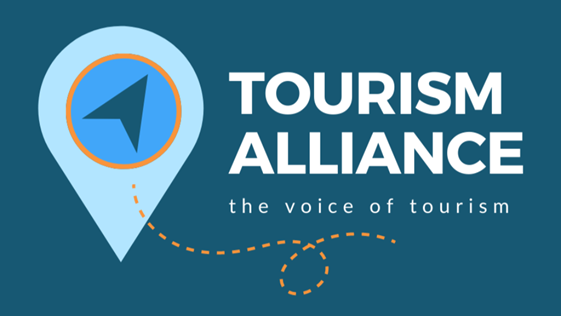 In this update
VB's insights and research resources
ETA applications now live
This week the application system opened for the new UK Electronic Travel Authorisation (ETA) for Qatari nationals who are the first to whom the new system will apply.
At the moment Qatari nationals travelling to the UK on or after 15th November 2023 are the only ones who need to apply. The next phase will be for nationals of Bahrain, Jordan, Kuwait, Oman, Saudi Arabia and the UAE. Nationals of these countries will need to apply for an ETA for travel on or after 22 February 2024. Ultimately all non-visa travellers coming to the UK will need to apply for an ETA but the timing of the further roll out has not been confirmed.
Travellers can apply online or via the dedicated UK ETA App which is now available on the Apple and Google app stores.
We are strongly urging the Government not to roll out ETAs any further until after the 2024 summer season and to use the period between the Gulf roll out and the final roll out to review implementation, comms, and to make some needed tweaks.
The Home Office have updated their ETA Partner Pack. This includes links to factsheets and some digital assets.
Download the Home Office ETA Partner Pack
Northern Ireland ETA issue still exists
You may recall the specific issue that has arisen regarding the Ireland-Northern Ireland border with the ETA roll out. Anyone who would need an ETA to visit the UK will need one to visit Northern Ireland, including across the land border. Legal residents of Ireland will not need to apply, but other visitors will. The tourism industry in NI, including our colleagues in the Northern Ireland Tourism Alliance, have been raising this as a significant concern for some time. While there is cross-party support for a resolution of this problem in NI, sadly the Home Office has refused to budge on this saying that they believe any kind of carve out or exemptions would undermine their "efforts to strengthen the security of the UK border and keep people safe."
This week the British-Irish Parliamentary Assembly (BIPA) weighed in on the issue. The Assembly's Sovereign Matters Committee consists of representatives from the UK Parliament and the Irish Oireachtas and they issued a report highlighting the issue, and seeking resolution.
In particular the report notes that 70% of visitors to NI arrive into Ireland first and about half of them are day-trippers for whom the burden of applying and paying for an ETA may well put them off travelling.
The report "calls on the UK government to pause progress on the ETA's introduction for NI visitors coming through Ireland, and if a full exemption is not possible, to extend an exemption for short-stay holidaymakers for up to a week."
The EU side – EES and ETIAS update, ETOA webinar recording, and presentation
There has also been announcements in respect of the EU side's version of the UK ETA – ETIAS. And the associated EES (Entry and Exit system).
ETOA held an extremely informative webinar with representatives from the EU DG HOME and their border service, Frontex, to go over both the ETIAS and EES systems and answer some questions.
ETOA have kindly allowed me to share the recording of that webinar and the presentations with TA members. You can access all that information here.
TL:DR – EES, which will include photos and fingerprinting at the border, will be implemented starting autumn 2024 with a transition period. ETIAS, the EU's advance travel permission system, is due to start from spring 2025.
EU officials are at pains to say there is much unofficial and inaccurate information out there about both schemes. The official sites, which both contain lots more information and FAQs, are at:
www.europa.eu/etias
www.europa.eu/ees
PTR analysis and briefing next week
Standby for some updated information, briefing and analysis on package travel from us next week. The PTR Policy Working Group is finalising a document which goes through each of the chapters in the Government's consultation in turn giving our initial analysis. This will be an opportunity for you to start to think about your own submission to this consultation, but also offer an opportunity for you to input into us for the TA's final submission. Thank you to members who have already been in touch to provide some thoughts and information.
In broad terms we will be continuing to make the case that some domestic packages – those not featuring travel – should fall out-of-scope for the PTRs. But there are several other elements which the Government is consulting on, and which we will provide more information on next week.
APPG meeting on short-term let registration
We were pleased to take part in a meeting of the All-Party Parliamentary Group for Hospitality and Tourism this week alongside our members UKHospitality, PASC UK, and STAA. The meeting was to present the need for a wide but light-touch statutory registration scheme for all tourism accommodation.  On this point the industry is overwhelmingly aligned.
Simon Jupp MP, the chair of the APPG, will be producing a report soon which will help to inform Government of the need to move towards an operational system ASAP.
Meanwhile, we are awaiting an announcement on next steps from DCMS. We will keep you informed.
TA Youth Mobility Policy Paper updated
We have updated our paper on YMS with some additional information you might find interesting.
Data from 2022 shows that only 26% of the quota for YMS visas were actually issued. The rest – mostly from New Zealand, Canada, and Australia – remain unfilled. At the same time, our information is that the ballots to gain access to the application process in Hong Kong, Japan, South Korea, and Taiwan, are hugely oversubscribed. This is why reform of the current system is needed, on top of extending the system to more countries, especially in Europe.
You can download the new version of the paper here
VB's insights and research resources
Last week we reported on VisitBritain's newly launched website. We hope you had a chance to explore. If not, you may want, in particular, to have a look at VB's research and insights resources available via https://www.visitbritain.org/research-insights
There is a huge range of data sets, reports, and analysis available on the website which many will find useful.