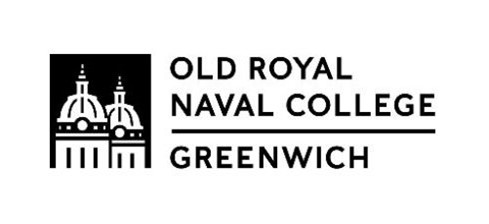 Christmas concerts/ lunches / painting classes at the Old Royal Navel College
Lots of new products on offer for groups and coach operators at the Old Royal Naval College in Greenwich.
NEW PACKAGES AVAILABLE:
CHRISTMAS CAROL CONCERTS & PAINTED HALL:

A series of Christmas carol concerts in the stunning chapel (regarded as one of the finest neo-classical interiors in existence), mulled wine and mince pies in the Queen Mary Undercroft, followed by a tour of the breathtaking Painted Hall – groups 10+ £42.50.
Available 4th, 11th,. 18th & 19th Dec 2023. 2024 dates TBC.
CHRISTMAS LUNCH & TOUR:

A tour of the Old Royal Naval College and entry to the breathtaking Painted Hall, followed by Christmas lunch in the Old Brewery Pub onsite – groups 10+ retail £42.50
Available 4th, 5th, 11th, 12th, 18th,19th Dec 2023.  2024 dates TBC.
NEW A Chocolate House is coming to Greenwich … from October 2023 until March 2024
The visit will include entry to Mrs Tosier's Chocolate House, recreated from the era of Sir Christopher Wren. This will include a fascinating exhibition on the social circle surrounding the famous Greenwich Chocolate House, frequented by astronomers, architects and royalty, as well as a chance to sample some delicious hot chocolate.
WATERCOLOUR ART CLASS IN THE PUB WITH LUNCH:

Welcome drinks in the pub and Paint your own Watercolour class, with the guiding hand of our professional artist (all materials supplied), a tour of the Old Royal Naval College and Painted Hall and a 2 course lunch in the pub – groups 10+ £65pp
For more information see www.ornc.org/groups
To make an enquiry call 0208 269 4752 or email gbell@ornc.org an online enquiry form on www.ornc.org/groups
If you wish to register for updates on product, including Christmas 2024, then please email traveltrade@ornc.org
OVERVIEW OF THE OLD ROYAL NAVAL COLLEGE:
The Old Royal Naval College, Greenwich is an amazing place to explore – with the added bonus of free coach onsite parking, in the heart of this UNSECO World Heritage Site.
There is something for everyone at this magnificent 17acre estate, with a choice of 5 award winning tours for coach parties. (We have whispering guide transmitters and receivers available for any groups that wish to utilise them  – allowing for an extra leisurely tour of the grounds without any issues of keeping up with the guide to hear what is being said.)
The site boasts a fascinating 600-year history and the spectacular architecture has resulted in it becoming one of the most used film locations in the world – you can even find out some trade secrets into how it is done on the Blockbuster Film Tour. Entry to the breath-taking Painted Hall is included, which took 19 years to paint, known as the UK's Sistine Chapel.
Start your exploration of the Old Royal Naval College at the Visitor Centre which houses a museum of artefacts, hands-on displays, curiosities, costumes and film footage, offering you a fascinating overview of the long history of this site.
Beneath the Painted Hall, you can glimpse the remains of Greenwich Palace, only unearthed in 2016, the place where Henry VIII and Elizabeth I were born.
On the site is the working Chapel of St Peter & St Paul, with its richly decorated ceiling, naval themes, and exceptional altarpiece, the Chapel is now regarded as one of the finest neo-classical interiors in existence.
Try your hand at one of the last remaining Victorian Skittle Alleys (open to the public daily from 12-3pm) which can be open to groups outside of these times by appointment.
Package in some refreshments for your group:
The Old Brewery Pub – a unique and quirky hidden gem in the heart of the Old Royal Naval College, which dates back to times when the water was not safe to drink – so they brewed beer! Dine in this historic setting where a brewing history timeline wraps around the main dining room illustrating the integral role played by beer and brewing in British Culture.

2 Course lunches available from £16pp (10+)

The Undercroft Café – a beautiful vaulted gallery under the Painted Hall

Cream Teas £7pp, Afternoon Tea £22pp (10+)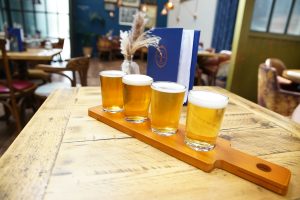 The normal visit including tour and entry to the Painted Hall is approx. 90min – 2hours (More with one of our catering options) but there is plenty to see and do in Greenwich:
Other Greenwich locations incl. National Maritime Museum FOC, Queens House FOC, the Fan Museum Greenwich (£5pp) and Greenwich Market (FOC) Royal Observatory, Cutty Sark.
River cruises depart from the pier next door to the ORNC Visitor Centre going into central London and give access to central London & London Theatre.
If yourselves, or any clients would like to come for a free familiarisation visit then let me know and I would be happy to make arrangements for you.
We hope to welcome your groups soon.
Kind Regards
Gill