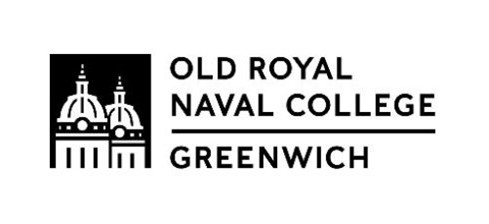 New trade packages at the Old Royal Naval College
Meet the Travel Trade Team
We are pleased to introduce Gillian Bell, our in-house Travel Trade Manager. She is supported by Ales Kosejk, who you may know from Visit Greenwich. Ales is on secondment two days a week to help develop our trade partnerships and Joanna Fitzpatrick continues to head up our box office team.
We are all excited about lots of new products on offer this year for groups/coach and tour operators.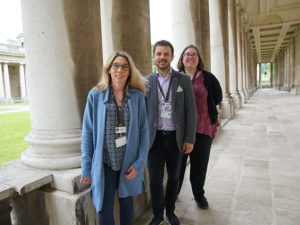 Award winning tours
We are delighted to be the 2023 winners of London for Groups 'Best Guided Tour award'. Our team of expert guides go the extra mile to ensure that guests have the best experience.
All of our FIT tickets include access to our public schedule of tours that include the 500 Years of History or Blockbuster Film Tours.
For groups we have a choice of five private tours and these are charged at £5pp in addition to the group admission rate.
We have also been nominated for the GLT 'Best Historic Attraction' award. To see who has been nominated for each category and to cast a vote, please see here.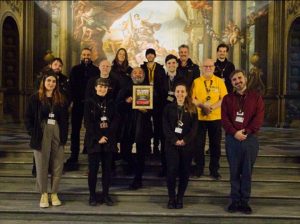 Updated product offering
All of our tickets for FIT or groups can be sold to include catering at the beautiful Undercroft Café.
NEW Group packages can include lunch at the onsite pub, The Old Brewery, with two courses from £15.50pp.
NEW Dome Tours
Soon we will be running VIP access to the Chapel Dome for up to six people at one time. Visitors can climb the steps that very few have walked before, and discover the rarely seen interiors of the dome, with Wren's exquisite design laid bare. The dome tours are a chance to discover its stunning architecture up close, see the inner workings of the historic turret clock above the Chapel, and find out more about those
who worked up here over the centuries. With rare and remarkable views across Greenwich and London, the dome tour is not one to miss.
NEW A Chocolate House is coming to Greenwich … from October 2023 until March 2024
All trade tickets will include entry to Mrs Tosier's Chocolate House, recreated from the era of Sir Christopher Wren. This will include a fascinating exhibition on the social circle surrounding the famous Greenwich Chocolate House, frequented by astronomers, architects and royalty, as well as a chance to sample some delicious hot chocolate.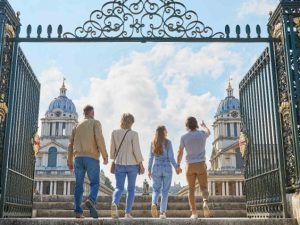 Please email traveltrade@ornc.org for more information.
Christmas 2023 offering
We have two fantastic options available to choose from:
Enjoy a carol concert in the Chapel with seasonal refreshment in the Queen Mary Undercroft, followed by a tour of the Painted Hall
Enjoy a tour around the grounds of the Old Royal Naval College, the Painted Hall and the special 'Greenwich and the Chocolate House' exhibition, followed by Christmas lunch in The Old Brewery pub.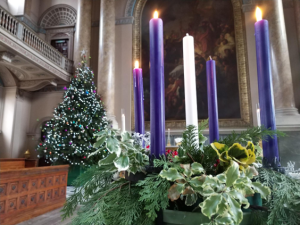 Find out more
We are pleased to confirm our rates from 1 April 2024 are now available – please get in touch to discuss these.
Please explore the updated trade/groups and coach pages of our website.
https://ornc.org/plan-a-visit/group-and-coach-visits/
https://ornc.org/plan-a-visit/travel-trade-partners/
Better still, come and pay us a visit in person. We would love to show you and your clients around. Let us know when you would like to visit and we will make all the arrangements for you.
We hope to see you soon.
The Trade Team