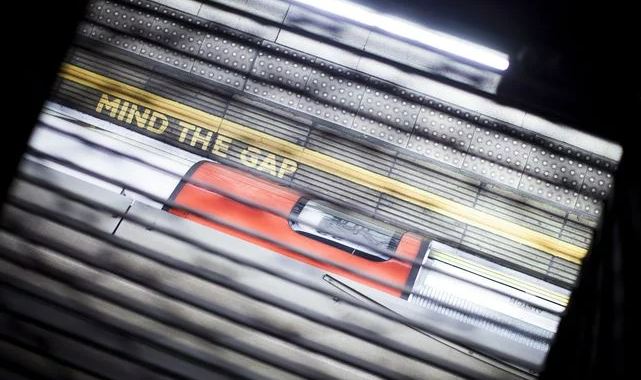 London Transport Museum's Hidden London Tours win 'Best Hidden Gem in the UK' at Tiqet's Remarkable Venue Awards 2022
London Transport Museum's exclusive Hidden London tours of disused Underground stations and secret subterranean spaces in the capital have been named 'Best Hidden Gem in the UK' as part of Tiqet's Remarkable Venue Awards 2022, it was announced on 27th September.
The Remarkable Venue Awards is a tourism awards series that celebrates the best museums and attractions in France, Germany, Italy, the Netherlands, Portugal, Spain, the UAE, the UK, and the US. Entries for 'Best Hidden Gem in the UK' were judged by a panel of industry experts, with a focus on highlighting lesser-known and more niche attractions to travellers. This is the first time that London Transport Museum's Hidden London tours has have won this award.
Winning the regional award means that Hidden London tours have now been entered into the voting-based competition to win the global title of 'Best Hidden Gem in the World'. Visitors are encouraged to support the entry by voting on Tiqet's website here. Voting closes on 19th October.
Introduced in 2015, Hidden London is a popular series of exclusive tours hosted by London Transport Museum that take ticketholders to fascinating secret locations across the capital's Underground network that are usually off limits to the public.
Visitors can explore a world of disused stations and secret sites, including Down Street station's warren of narrow tunnels where Winston Churchill was covertly sheltered during the Blitz, or iconic Piccadilly Circus – once used for the top-secret storage of priceless artefacts – to one of the amazing Clapham South deep-level shelters where members of the public took refuge during the Second World War.
The museum introduced a series 90-minute live stream virtual tours hosted on Zoom, to welcome visitors who are unable to visit in-person, and to explore stations that are otherwise inaccessible to the public for health and safety reasons. These include a behind-the-scenes look at the Liverpool Street and Tottenham Court Road stations on the newly opened Elizabeth line. Also available is a two-hour overground walking tour to discover the history of the area around Covent Garden, Kingsway, and Victoria Embankment.
Talking about being named Best Hidden Gem, Sam Mullins OBE, London Transport Museum's Director said:
'We are delighted to receive our first award for our Hidden London tours. Being named Best Hidden Gem in the country is a huge testament to the popularity of our tours, to the hard work of the team, and to the thirst that visitors have for discovering authentic, little-known experiences that are well away from the beaten path. It's been a pleasure to see Hidden London grow with more and more places to explore along the years, and we are very much looking forward to take even more visitors to exciting locations.'
Visitors can help Hidden London become 'Best Hidden Gem in the UK' in the Tiqet's Remarkable Venue Awards 2022 by casting their votes here.
Tickets for tours taking place between September and October are currently on sale. These include tours at Shepherd's Bush, Euston and Moorgate.
Tickets can be booked on London Transport Museum's website: ltmuseum.co.uk/hidden-london.