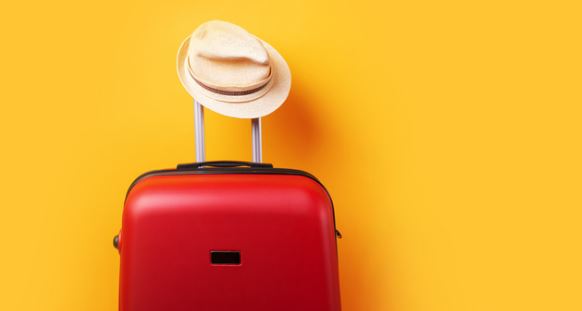 Tourism News 23rd June 2022
New VisitBritain CEO
Patricia Yates has been appointed CEO of VisitBritain. Replacing Sally Balcombe who stood down from the role earlier this year. Patricia joined VB in 2005 and Patricia Yates has been the Strategy & Communications Director since 2007. She had been appointed interim CEO since March so this highlights the confidence of the Board and DCMS in her ability to take forward the organisation and deliver the Government's Tourism Recovery Plan.
We all look forward to continuing the Tourism Alliance's close relationship with her and VisitBritain.
https://www.visitbritain.org/message-bta-chair-dame-judith-macgregor-patricia-yates-appointed-visitbritainvisitengland-ceo
IPS Figures for 2021
Here is copy of the finalised IPS figures for 2021. They show that tourism to the UK last year comprised just 6.2m visitors and generated just £5.8bn for the UK economy. This 85% down on 2019 in terms of visitors and 80% down in terms of expenditure. However, it must be noted that the 2021 figures are not as accurate as hoped and underestimate the number of visitors and spend because the survey was not restarted at Dover until Q3 and was not undertaken at all for passengers arriving into the country via Eurotunnel. Nevertheless, it still captured over 80% of visitor travel to the UK and give a good overview of the extend of the damage that Covid caused to inbound and outbound travel industry last year and, therefore, the need for the Government to introduce measures to help the sector recover.
Speaking of VB Research, Tourism Alliance members are welcome to attend the online briefing that VB is holding on 29th June where the research team will be discussing the findings from MIDAS, their new large-scale exploratory research project fielded in 29 inbound markets, covering 'motivations, influences, decisions and sustainability'. So, if you have an interest in inbound tourism trends, this is definitely for you.
Here's the link to book to attend.
https://www.visitbritain.org/business-support-webinars
Live Events Reinsurance Scheme: Statistics
DCMS has produced a new analysis of the support provided by the Live Events Reinsurance Scheme. The analysis shows that the scheme has provided events with £117m of cover and that these underwritten events generated investment of £400m. There is also an analysis of which regions benefited from the staging of these events which shows that 94% of the value accrued to London.
https://www.gov.uk/government/publications/live-events-reinsurance-scheme/live-events-reinsurance-scheme-statistics-may-2022
DCMS Economic Estimates 2021
More research – this time it's new data from DCMS on the economic value of, and employment in, sectors under its responsibility. The ongoing frustration with this is that the data excludes the tourism sector which makes it difficult to compare the recovery of the tourism industry with the recovery of other DCMS sectors.
https://www.gov.uk/government/statistics/dcms-sector-economic-estimates-workforce-2021/dcms-sectors-economic-estimates-workforce-january-to-december-2021