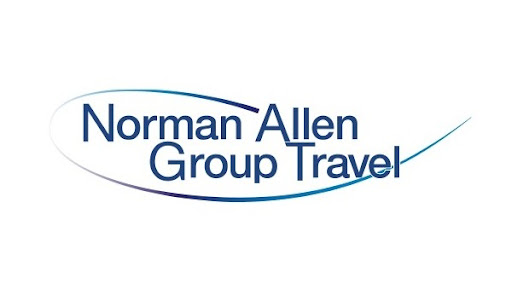 2022 will see Norman Allen Group Travel celebrate their 50th anniversary.

New Web Site
Norman Allen Group Travel are pleased to announce the launch of their updated web site. All previous content is retained in a more up to date look. New features include improved functionality and formatting on mobile devices and an option to book tours online. The online booking facility will allow groups to make their booking, pay their balances and update their information and preferences.
50th Anniversary
2022 will see Norman Allen Group Travel celebrate their 50th anniversary.
The story began in 1953 when, on holiday in Austria, Norman Allen made a rare sighting of a small British tour group. With boundless enthusiasm he returned to the UK, purchased a vehicle and in 1954 offered his first tours.
This small business, Microtouring Ltd, travelled to then distant destinations such as Yugoslavia and Norway, a country still close to our hearts. Norman recalls that by the 1960s a 10 day tour to Switzerland was selling for just £26 and coaches were still being hoisted by crane on board ferries to cross the English Channel.
In 1972, by now highly respected as a touring specialist, he established Norman Allen Group Travel Advisory Service.
During the 1980s the company moved into the new era of computing. It was the early systems developed in house that further consolidated the company's long held reputation for innovation and attention to detail.
In the mid 1990s markets were expanded with sister company Greencastle Travel being founded to provide group tours by air, as well as dedicated departments established to offer a specialist service to private group travel organisers and to overseas tour operators. Greencastle Group Tours remains a trading name of Norman Allen Group Travel Ltd. Over the years we have enjoyed incredible staff loyalty and that has played a significant part in building our reputation for experience and reliable service. We remain at the forefront of tour wholesaling and our friendly teams work hard to ensure the success of each and every tour entrusted to us.
Shows
We have seen consistent easing of travel restrictions this year and more and more groups have, once again, been able to travel. This is supported by the return of annual events such as travel shows. Norman Allen Group Travel will be exhibiting at The GO Travel Show at Kempton Park on Wednesday 8 September 2021; The British Travel and Tourism Show at the NEC, Birmingham, on Wednesday 22 and Thursday 23 September 2021; and The Group Leisure and Travel Show at Stadium MK, Milton Keynes, on Thursday 7 October 2021.