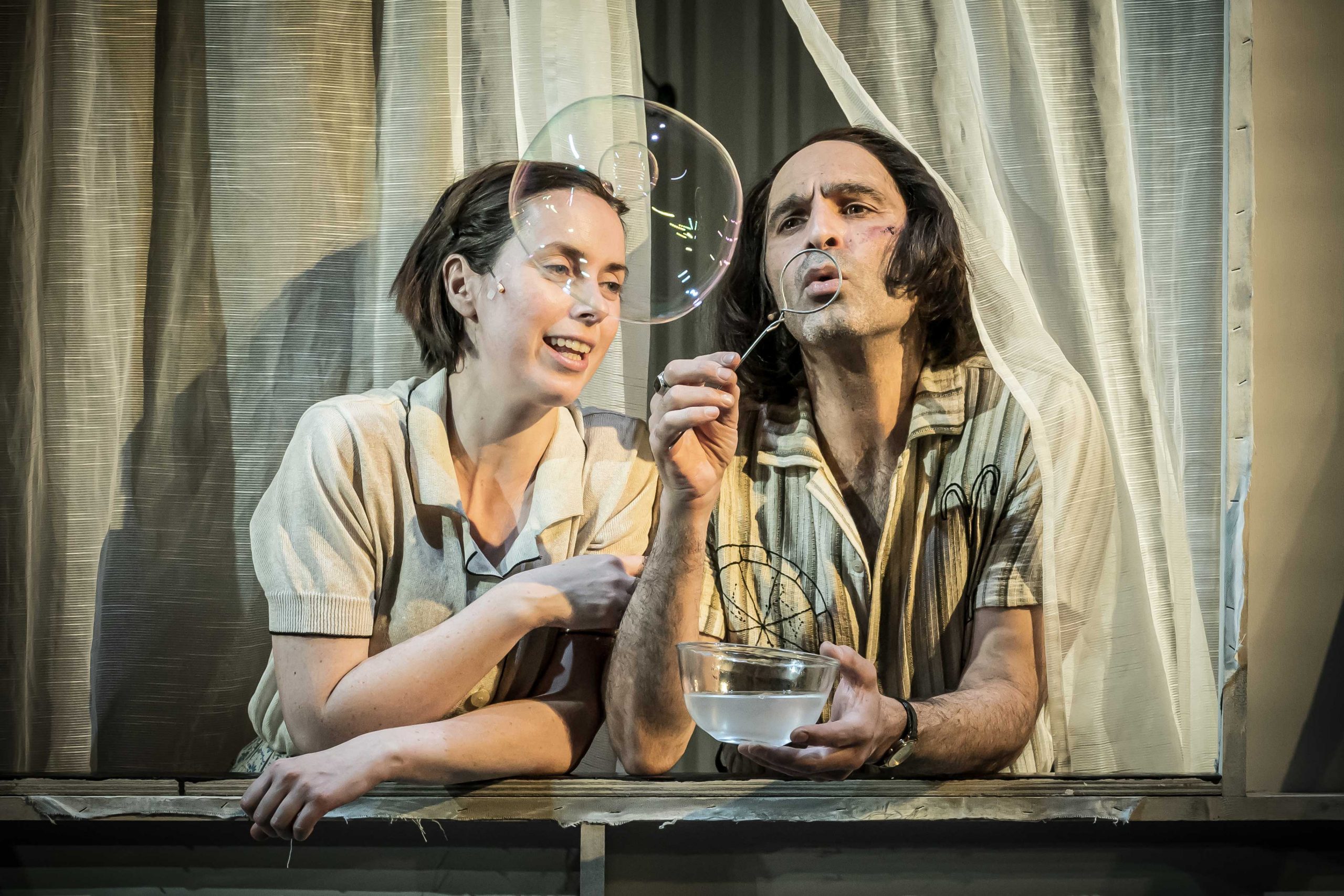 Two Character Play 
****
Hampstead Theatre, London (box office: 020 7722 930 until 28 August 2021)
The lovely little gem that is Hampstead Theatre has come up with another excellent production.
Not immediately as easy to follow as most of Tennessee Williams' other plays, the play soon becomes easier once one realises that the brother and sister are playing their parts in an empty theatre, all the other members of the cast and crew having left.  It's a two character play and Kate O'Flynn as Clare and Zubin Varla as her brother, Felice, are absolutely riveting to watch.
Director Sam Yates shows his love of the play by bringing out all the nuances within the dialogue.  We can find hints of A Streetcar Named Desire and The Glass Menagerie, but the play has its own unique issues to explore as well.
The play is set in an empty theatre with lights and other equipment around.  The brother and sister are the only ones left. They act out the play they are supposed to be presenting to an audience.
At times the actors' faces, which are being filmed by onstage video cameras, are enlarged on a screen at the back of the stage.
The play within the play is recognisable as being from the hand of Tennessee Williams.  As they play the scenes the actors reveal the relationship between the two of them and we see the issues in the play possibly connected with their own lives off stage. When they perform the play the actors use southern accents. The actors manage to show us the differences between being in the main play and then performing the play within the play!
There are some lovely bits where the brother and sister dance together and another where they blow bubbles. A few comedy moments brighten the play.
First put on at Hampstead Theatre in 1967, Director, Sam Yates has managed to bring out all the nuances in his new production. Worth putting on your intelligent mask and venturing forth!
Carlie Newman