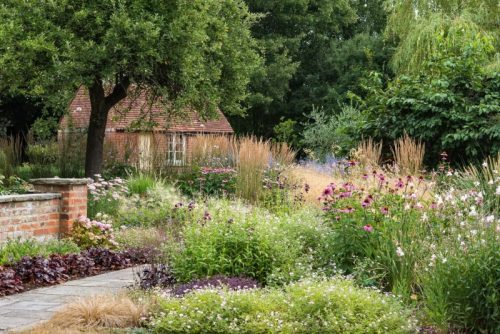 National Garden Scheme – On line lecture on "Succession Planting"
The link to the full info,  and for tickets is:  https://ngs.org.uk/shop/annual-lecture/successional-planting-live-online-talk/
Details of National Garden Scheme talk:
'Successional Planting'  with Sarah Pajwani
Date: Tuesday 1st December 7.30pm – 8.30pm (GMT)
Tickets for the online talk cost £6.00
Berkshire gardener Sarah Pajwani, who regularly opens her lovely garden for the National Garden Scheme,  shares with us the key plants and methods she uses in her garden at St Timothee to keep the garden colourful and full of interest from Spring right through until November. As her talk and images will show, it is possible to achieve year round interest and colour in the garden and Sarah's passion for the subject will leave you with plenty of ideas for your own garden.
This takes the format of a fully illustrated slide show, using photography exclusively from her own garden with the chance to ask questions at the end. This talk has been a sell out when delivered live so we're looking forward to hosting this online for the first time.
Take a look at some of her images here to give you an idea of what she has achieved in her lovely garden  https://ngs.org.uk/shop/annual-lecture/successional-planting-live-online-talk/